EFEPA Staff

Allison McCartin, Executive Director
amccartin@efepa.org
Allison McCartin is currently the Executive Director at the Foundation. She began her work with the Foundation in November 2007 in the Development Department planning the numerous fundraisers that fund the EFEPA's free programs and services. Each event allowed Allison to meet more of the people affected by epilepsy and to further understand the significance of the Foundation. It was through the relationships built in the Development Department that she was asked to assume the role of Executive Director by the Foundation's Board of Directors in February 2010.
Allison graduated from Dickinson College as an International Business and Management Major aspiring to work in the nonprofit sector. She finds herself challenged each day by the mission of the EFEPA to bring awareness and understanding to the cause.
---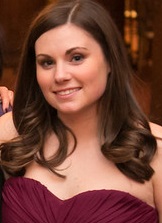 Alli Kowalski, Development Associate
akowalski@efepa.org
Alli joined the Epilepsy Foundation Eastern Pennsylvania as a Development Associate in 2014. She earned her Bachelor's degree in Global Studies and Business from Lehigh University in 2012 and her Master's of Nonprofit Management from the University of Central Florida in 2014. Before her time at the EFEPA, Alli worked in development for various nonprofits in the Lehigh Valley and Greater Philadelphia region. In her free time, she enjoys exploring the city, working out, and spending time with friends and family.
---

Ellen Baca, Lehigh Valley Resource Coordinator
lv@efepa.org
Ellen Baca joined the EFEPA as the Lehigh Valley Coordinator in September 2008. As a parent of two children with autism, Ellen has many years of experience advocating for effective support and services for the disability community.
Ellen earned her BA in Business Management from Desales University in 1987. Ellen, her husband Mike, and three children live in Coopersburg. She likes to golf but never seems to have the time!
---

Susan Bolno, Adult Resource Coordinator
adultservices@efepa.org
Susan is a person with epilepsy and has been involved with EFEPA since 2004 when she visited the office for the first time. Before accepting the Adult Resource Coordinator position, she actively participated in the Adult Support Group, attended many Epilepsy Education and Information Exchanges, and walked in the Summer Stroll.
In 2008, Susan became the Adult Resources Coordinator and keeps our constituents informed of current programs, legislation, and services which may benefit them. Her passion for the work she does is derived from the relationships she has built with others who experience epilepsy as well as with the other organizations and agencies that support our cause.
---

Julia Greenberger, Development Associate
jgreenberger@efepa.org
Julia Greenberger is the Development Associate at the Epilepsy Foundation Eastern Pennsylvania and started in 2008. Her background in event planning, marketing, and graphic design has enabled her to produce the numerous successful events of the EFEPA. Though she loves the annual Summer Stroll, her favorite part about working at the EFEPA is attending Camp Achieve, as she herself was a summer camp kid growing up. When Julia is not working she likes to spend time trying all of Philadelphia's amazing restaurants with her family and friends.
---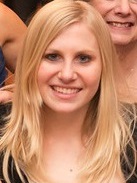 Lauren Harmuth, Administrative Assistant
lharmuth@efepa.org
Lauren Harmuth joined the Epilepsy Foundation Eastern Pennsylvania in May 2014, and serves as the Administrative Assistant. She graduated from Penn State in 2012 with a B. A. in Communication Arts and Sciences. During that time Lauren was involved with several nonprofit organizations which led to her interest in pursuing a nonprofit career. Lauren currently lives in Philadelphia and remains active with her voluntary work. She also enjoys spending time with her friends and exploring all that Philadelphia has to offer.
---

Sue Livingston, Education Coordinator
slivingston@efepa.org
Sue serves as Education Coordinator of the Foundation. Her background in education has allowed her to cultivate the Project School Alert program, and to coordinate educational conferences for the past 15 years. One of her favorite things about working for the Foundation is being the Medical Director for the EFEPA's Camp Achieve.  She lives in Bucks County with her husband and has two daughters.
---

Mary Loughlin, Wyoming Valley Resource Coordinator
epilepsywv@efepa.org
Mary started to volunteer for the Epilepsy Foundation Eastern Pa in 2000 while actively looking for help & resources for her son, Michael, who had just been diagnosed with epilepsy. Retiring after 32 years with Verizon as a Technician she stepped up her volunteer time and eventually became the Wyoming Valley Coordinator in 2004. Since then an office was established in Wilkes-Barre that she can use to serve the six most northern counties. Along with helping the existing Wilkes-Barre support group, Mary started support groups in Scranton, Hazleton and hopes to branch out to other counties.Having served on the Wyoming Valley United Way Board, the Penn's Woods Girl Scout Board of Directors, an Associates Degree from Penn State's Labor Leadership Academy, and living daily as a parent of a child with epilepsy, she brings a variety of experience to the Foundation.
Mary loves being a counselor at Camp Achieve each summer and enjoys talking with people and doing educational programs the best. Shopping is her favorite hobby which fits in well while she travels around her counties doing work. Mary lives in Plymouth, Luzerne County with her husband Bill, son Mike and wife Rena, and dog Pepper.
---

Kerri Michnya, Lancaster County Resource Coordinator
kmichnya@efepa.org
Kerri Michnya serves as the Lancaster County Coordinator for the Epilepsy Foundation Eastern Pennsylvania. Her passion for the subject matter is organic and derives from her personal and lifelong journey living with epilepsy. Over 10 years experience serving in various roles within the field of social services, coupled with a constant desire to stay informed and relevant on all matters of epilepsy, has allowed Kerri to provide a value-added service to those she works with. She currently resides in Lancaster County with her husband and daughter.
---
Marikate Taylor, Information & Communications Coordinator
mtaylor@efepa.org
Marikate Taylor is the Information & Communications Coordinator for the EFEPA and joined the Foundation in 2012. Marikate earned her Bachelor's degree from Clemson University in 2009, where she was actively involved in the local community, volunteering much of her time at the local Head Start Preschool. After completing her Masters of Arts in History at Villanova University, she decided to pursue a career in non-profit work. When not at the EFEPA, Marikate enjoys spending her time outdoors with her dog, running, and exploring local restaurants and events.