KEYS to Employment
A job can be an incredibly rewarding experience when you find the right fit.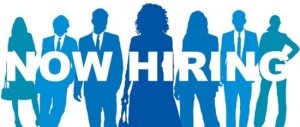 There are many benefits to having steady employment. People not only learn about how to interact with others while on the job, but learn a lot about themselves too. Employment also gives people the opportunity to better the world though working on projects and being involved in the community. Last, but certainly not least, employment pays! Having money to buy the things you want goes a long way to adding enjoyment to an independent lifestyle.
Below are resources, tips, and encouragement for those who want to keep their current job or hunt for a new one!
Entry-Level Jobs
These jobs are primarily found in the restaurant and retail industries.  Places like department stores and fast food chains are often a first stop for those looking to gain employment experience.  While these jobs might not be a dream job for most people, they are a crucial stepping stone for anyone with little or no work experience.
School-Sponsored Work Experience
High schools and colleges can offer students the opportunity to get real work experience during classes, projects and summer programs. Schools may offer internships, job coaching or credits for volunteer projects.  Even if a paycheck isn't offered, these opportunities are still a great way to get experience and get noticed by those who already work in the places you visit.
Seasonal Work
As the seasons change, so do the job opportunities!  Summer work is a way for students to gain experience while school is out.  Outdoor work like lifeguarding, being a camp counselor, or park maintenance are options that will be available. During the holidays, many retail stores, farms and orchards, and restaurants will be interested in hiring extra help for the short jump in business they are expecting.  These jobs generally are short term and pay minimum-wage.  They offer a great chance to add experience, test out a potential job type and get recognized by those who are already in the field.
The Informal Job Market
There are also job opportunities that are outside of the normal 9-5 workday.  Many people let their creative sides do the work by creating and selling their artwork, jewelry, or other crafts.  Some take matters into their own hands by offering their skills to their neighborhoods.  People who use their knowledge of lawn care, painting, or pets can find satisfying work because the job is also their interest.
Epilepsy Disclosure on the Job
"When do I tell my boss and co-workers about my epilepsy?"  "What if I have a seizure at work?" "Am I required to say I have epilepsy during my interview?"  "Will my co-workers be able to help me if I have a seizure?"
These are questions that are asked all the time.  Many people just entering the job market or who are newly diagnosed feel confused about how to talk about epilepsy at work.  People may worry that their co-workers won't understand what a seizure is or what it means to have epilepsy.
Everyone's situation is different, so it will take some time and discussion to decide what the best course of action is for each person.  Take some time to complete this blank Epilepsy Disclosure Chart.  Consider each section carefully and write your genuine thoughts.  Then, view the Completed Disclosure Chart and see how the two compare.
Information adapted from "Issues & Answers: Exploring Your Possibilities, A Guide for Teens and Young Adults with Epilepsy" Epilepsy Foundation of America.