Children and Teens with Epilepsy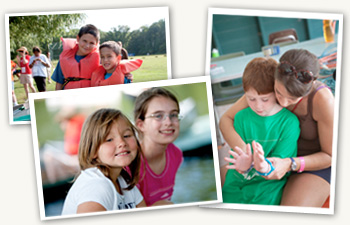 About 300,000 American children under the age of 14 have epilepsy. It affects children at different ages, and in different ways. For some, it will be a temporary problem, easily controlled with medication, outgrown after a few years. For others, it may be a lifelong challenge affecting many areas of life.
Epilepsy in Childhood
Currently affects more than 300,000 children under the age of 14 in the US. It may be for a limited period of time or long term. Early recognition and treatment are keys to the best possible outcome. It may be associated with serious, difficult-to-treat syndromes, including infantile spasms, Lennox-Gastaut syndrome, genetically related conditions, and developmental disorders.
Social impact in childhood is often severe, producing isolation and loss of self esteem.
Teens with Epilepsy
Teens with Epilepsy face more challenges than most of their peers. Having a place to find answers to questions about driving, dating, school, alcohol and other important issues is helpful in navigating some of these challenges.
Dealing with epilepsy is a challenge — for teens with the condition and their friends.
Being a teenager is an adventure. From driving to dating, sports to activities, homework to that first job, teenagers face big challenges. Teens who have epilepsy (also known as seizure disorders) face other big challenges, too. For example, it can be difficult to explain seizures to their classmates, teachers, coaches, and friends. Not knowing how each person will react can add to the complication. Further, never knowing when the next seizure's going to happen can be an added burden to a teen's life.
A major factor is the fact that other teens may not know much about epilepsy. Seizures can look strange sometimes — and that can be a problem, too. The Foundation believes that through education and awareness these complications can be reduced.