Medical Marijuana & Epilepsy
The Epilepsy Foundation Eastern Pennsylvania is first and foremost a patient advocacy organization here to provide information to the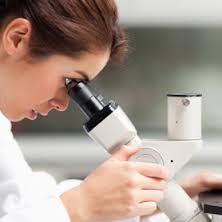 public and work towards a future in which all seizures are controlled. As such, the EFEPA will answer the call of its constituents and defend the rights of patients and families to secure full access to physician directed treatment options, including medical marijuana. The EFEPA is proud to join the national Epilepsy Foundation  by urging physicians, legislators and the general public to consider the potentially life changing effect new and alternative treatments can offer. 30% of people with individuals with epilepsy live with uncontrolled seizures and annually approximately 1 out of 1,000 people with epilepsy will die from Sudden Unexplained Death in Epilepsy (SUDEP.) Medical marijuana has the potential to save their lives. As such the Foundation is resolute that the Drug Enforcement Administration (DEA) end restrictions that limit clinical trials and research into medical marijuana for epilepsy.
The Epilepsy Foundation of Eastern Pennsylvania will be doing the following to support improved access and research into medical marijuana:
Calling on the Drug Enforcement Administration to implement a lesser schedule for marijuana so that it can be more easily accessible for medical research.
Supporting appropriate changes to Pennsylvania state laws to increase access to medical marijuana as a treatment option for epilepsy, including pediatric use as supported by a treating physician.
Supporting the inclusion of epilepsy as a condition that uses medical marijuana as a treatment option where it is currently available.
Supporting research on multiple forms of cannabis and seizures.
Read below for more information on Legislation, Medical Marijuana in the News and Research. 
_________________________________________________________________________________
Advocacy and Legislation
Medical Marijuana Research
The House of Representatives is considering legislation, introduced by Rep. Blumenauer, which would reschedule marijuana to Schedule III or lower.  H.R. 689 would also protect states that have legalized medical cannabis.
There is no "one size fits all" treatment option for epilepsy, and about a third of people living with epilepsy suffer from uncontrolled or intractable seizures, despite available treatments. This can lead to disability, injury, and even death. Medical use of marijuana has been legalized in 22 states and the District of Columbia, and people living with uncontrolled seizures have reported beneficial effects and reduced seizure activity when using medical marijuana, especially cannabidiol (CBD) oil. This is why people living with uncontrolled seizures turn to medical marijuana when all other options have failed.
If you support  reducing the schedule medical marijuana so that more research into this potentially life changing medication can be explored, contact your representative today. 
_________________________________________________________________________________
In the News
Breaking News! 
July 28, 2014: "US Representative Scott Perry Introduces Bi Partisan Legislation to Help Children/Adults Suffering from Epilepsy & Other Seizure Disorders"
July 21, 2014: "Illinois Legalizes Medical Marijuana for Children with Seizures"
July 17, 2014: "Pennsylvania: Medical Marijuana Bill Set to Stall this Summer"
July 14, 2014: "Missouri: Nixon Signs Bill to Legalize Cannabis Extract for Some Patients"
July 10, 2014: "Utah Hospital to use Cannabis Extract to Treat Kids with Epilepsy"
July 7, 2014: "New York Becomes 23rd State to Allow Medical Marijuana" 
July 3, 2014: "North Carolina Gov. McCrory Signs Legislation Allowing Hemp Oil Extract Treatment "
June 29, 2014: "Medical Marijuana Bill out of PA. Senate Committee "
June 20, 2014: "Charlotte Figi: The Girl Who is Changing Medical Marijuana Laws Across America"
June 16, 2014: "Florida Gov. Rick Scott signs "Charlotte's Web" Medical Marijuana Bill"
May 3, 2014: Pennsylvania Governor Corbett Revises Position on Use of Medical Marijuana 
May 14, 2014: Chris Matthews of MSNBC interviews Paige Figi and Warren Lambert of the Epilepsy Foundation of America on legalization of marijuana as a treatment for children with epilepsy
March 10, 2014: "Medical Marijuana Refugees: "This Was Our Only Hope"'
February 21, 2014:" Medical Marijuana: The Last Hope for Sick Children"
November 18, 2013: "Epilepsy Patients Flock to Colorado.."
August 7, 2013: "Marijuana Stops Child's Severe Seizures"
Interested in learning more about Charlotte's Web? Watch this brief video below:
_________________________________________________________________________________
Research
_________________________________________________________________________________
The EFEPA will continue to update this platform with more information, news and research regarding medical marijuana.