Epilepsy Research

The Epilepsy Foundation Eastern PA is dedicated to improving the quality of life for people with epilepsy. This mission includes funding research initiatives that seek to treat and prevent epilepsy in patients.
With the help of "Julia's Angels", a Summer Stroll team, the EFEPA provides annual funding to support research through the Epilepsy Foundation of America and its partnerships, such as the Epilepsy Research Foundation, a partnership of the Epilepsy Foundation and the Epilepsy Therapy Development Project. In the past 5 years, Julia's Angels and the EFEPA have raised nearly $50,000 for research for a cure.
The Epilepsy Foundation Eastern PA recognizes the world-class research institutions and scientists in Pennsylvania, and attempts to support their initiatives. In addition, we recognize that we need to encourage more young people to take an interest in neurology, and the national research program has done an exceptional job of bringing young researchers into the field.
Currently, Epilepsy research is in need of more funding. Although epilepsy is more prevalent than autism, multiple sclerosis, and Parkinson's combined it receives less funding per patient.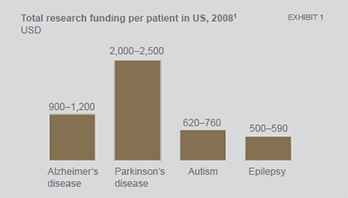 Participate in Research
What is a clinical trial?
How can you get involved?
Current Open Studies*
What is a clinical trial?
Treatments cannot advance without clinical trials. Clinical trials are necessary to test the effectiveness of new therapies and to develop better ways of using known treatments. In some cases, they can make the difference between life and death for patients or a significantly improved quality of life.
About 1 in 3 individuals taking anti-seizure medication still have seizures, and others get unwanted side effects. Thus, those individuals with epilepsy are in a special position to help others through participating in medical research that can lead to effective treatments.
Participating in a clinical trial, however, is a significant commitment and one should always have a good understanding about the study and clinical trials in general before any agreement is made.
The National Institute of Health's website will help you gain a broad understanding of clinical trials.  Learn possible benefits and pitfalls of clinical trials, what questions you should ask before participating, as well as the fundamental steps involved in clinical experiments.
How can you get involved?
We provide access to two lists of current research studies in epilepsy recruiting volunteers: clinicaltrials.gov and CenterWatch.
These lists represent only a small amount of epilepsy studies seeking volunteers. To find out about other studies, you can look for advertisements in newspapers or trade journals. Your own health care provider may be conducting research for which you are eligible or may know of other studies looking for volunteers. If you do a search on the internet, you will find that many medical sites have email lists you can join to be notified of available studies.
Pregnant women with epilepsy who are taking antiepileptic drugs can help researchers learn how certain drugs affect unborn children by participating in the Antiepileptic Drug Pregnancy Registry.
The Antiepilepsy Drug (AED) Pregnancy Registry is the first North American registry for pregnant women who are taking anti-epileptic drugs. The registry is maintained out of Genetics and Teratology Unit of Massachusetts General Hospital in Boston. Women who enroll will be asked to provide information about the health status of their children. (All information will be kept confidential.) The findings will be analyzed to assess the fetal risk of AED use during pregnancy. The principal investigator for the registry is Lewis B. Holmes, M.D.
Women and physicians are urged to call the registry directly at the toll-free number, (888) 233-2334. For further information on the registry, please contact Massachusetts General Hospital — (617) 726-1742 or visit their website at http://www2.massgeneral.org/aed/
Current Open Studies*
The following are current studies that are being conducted.  Participate in epilepsy research and help to develop improved treatments and find a cure!
The EQUIGEN Study on Generic vs. Brand Versions of Lamotrigine 
The Hospital of the University of Pennsylvania is currently conducting a study comparing the different forms of lamotrigine in patients with epilepsy. This is an important evaluation of the efficacy of generic anti-seizure drugs versus brand. If you are 18 years of age or older, have had at least one seizure in your lifetime and are not currently taking lamotrigine you may be eligible. Participants will receive up to $1,975 for study related to time and travel. Please call the study coordinator at 215-662-7227 or 215-614-0520, or email Meryl.Lozano@uphs.upenn.edu for more information. A flyer containing details is available here.
Extended Release Topiramate Study
A new study for USL255 (extended-release topiramate) is now open. This new formulation of the drug is designed to provide convenient once-daily dosing and reduce fluctuations in topiramate blood levels observed with currently available topiramate options. It will be a new treatment option with the potential for improved medication compliance. The study will evaluate the effectiveness and safety of USL255 in patients 18 to 75 years of age with refractory partial-onset seizures. Qualified volunteers will receive study-related medical evaluations and study drug at no cost. Compensation for time and travel may also be provided. Visit the study's clinicaltrials.gov page for more information. 
Contact: Mitch Herndon  (877) 352-4505
Epilepsy Birth Control Registry
Despite the importance of birth control to women of reproductive age, there has been little formal investigation of the safety and effectiveness of birth control methods in women with epilepsy.  To remedy this, doctors from Harvard and Columbia University Medical Schools have developed a website that offers a survey to help us gain more knowledge and some educational material that will be updated regularly to provide the latest information.  The ultimate goal is to develop guidelines for the selection of safe and effective birth control methods and to make sure that the best forms of birth control become available to women with epilepsy in all communities of our society.  Go to www.epilepsybirthcontrolregistry.com, take the survey and then catch up on the latest information about birth control for women with epilepsy.
Epilepsy Phenome/Genome Project
The Epilepsy Phenome/Genome Project (EPGP) is the largest research study ever created to identify genes that influence epilepsy and genes that affect an individual's response to seizure medications. The National Institutes of Health is partnering with major epilepsy centers around the country in order to understand what causes epilepsy, which treatment will be effective, and why some families have multiple relatives with seizures. For more information, please contact EPGP at toll-free phone: 1-888-279-EPGP, website: www.epgp.org, or e-mail: info@epgp.org.
Evaluation and Treatment of Patients With Epilepsy
This study has three purposes: 1) to screen patients with seizures for participation in research studies of NINDS's Clinical Epilepsy Section (CES), 2) to follow the natural course of seizure disorders and 3) to train CES fellows in evaluating and treating epilepsy. Only standard diagnostic tests and treatments will be used in this study. Patients of any age with seizures who are referred to CES may participate in this study. At the end of the study, patients may be discharged to the care of their referring physician, offered participation in another NINDS research study, or followed for teaching purposes. Contact Patient Recruitment and Public Liaison Office at NIH (800) 411-1222 prpl@mail.cc.nih.gov.
Family Studies in Epilepsy
Under the direction of David A. Greenberg, PhD, at Columbia University, this research is being conducted to determine the causes of inherited forms of epilepsy. Study participation takes less than two hours and includes completion of the consent form, family interviews to collect clinical history and a saliva sample from each participant. For more information, call 212-342-0481 or visit the study website www.geneticsofepilepsy.org.
PROSPER-Study
This is a clinical research study to evaluate the safety and effectiveness of Oxcarbazepine extended-release (XR) tablets as treatment for partial epilepsy, an investigational medication that people can take in addition to their current medications for epilepsy. Qualifications: 18 to 65 years of age, have a diagnosis of partial epilepsy, currently taking up to three antiepileptic drugs, and weigh at least 91 lbs. Study participants will receive the following at no cost: study-related medical care, study-related medication or placebo (an inactive :look-alike" pill), and monitoring by a medical team. To learn more about the PROSPER study, call 866-692-1317 or visit www.MyEpilepsyStudy.com.
For more information on clinical trials visit http://www.clinicaltrials.gov/ct2/results?term=epilepsy
*This listing of epilepsy studies is for information purposes only; and the reader assumes full responsibility and risk for the appropriate use of the information provided.  The information concerning the study was sent to the Epilepsy Foundation Eastern PA by the investigator or staff conducting the research. The Epilepsy Foundation, its affiliates, officers, directors, employees and agents do not warrant or guarantee the accuracy or completeness of this information and specifically disclaims any liability therefore.