Family Services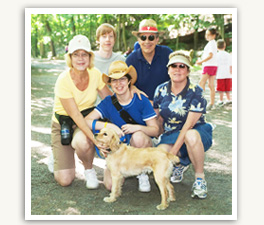 It's no secret that an epilepsy diagnosis can have a tremendous impact on the family unit. The EFEPA staff is available to help guide you with issues including but not limited to; school accommodations for a child, managing the dynamic between siblings; assisting a young adult through transitions and how to prevent caregiver burnout.
In addition, all of our events are open to family members including, but not limited to the Summer Stroll,  educational conferences and our support groups.
For parents of children with epilepsy, we have started a new Parent's Support Group as an opportunity for parents of children of all ages to meet, discuss and share their experiences. Details are below.
Location: Grandview Hospital Community Education Room. 700 Lawn Ave Sellersville, PA 18960 Meetings are held every other month and begin at 6:30 pm.  To RSVP, please contact Sue Livingston, Education Coordinator at (215) 629-5003 x102. Co-facilitators: Sue Livingston and Bethany Goering,CRNP      
February 12, 2015
April 9, 2015
June 11, 2015
September 10, 2015
November 12, 2015
Likewise the EFEPA will host several Parent Education Programs throughout 2015! Our first program is on January 27, 2015 and will cover Epilepsy & School Accommodations with Dr. Cabor Szuhay from the Center for Neurodevelopmental and Neurological Health. For more information or to RSVP contact Sue Livingston, slivingston@efepa.org or 215-629-5003.
Check back for additional programs!
Contact the EFEPA for more information at:
Main Number: (215) 629-5003
PA Toll Free: (800) 887-7165
efepa@efepa.org