School Information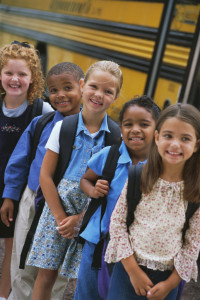 The Epilepsy Foundation Eastern Pennsylvania's Project School Alert:
EFEPA addresses the non-medical needs of those with epilepsy and their families through education, support and advocacy and one of our priorities is to increase epilepsy awareness and education within schools.
Project School Alert is one of the Foundation's signature programs uniquely designed to increase epilepsy awareness by educating classrooms on the signs and symptoms of seizures as well as first aid. In doing so, Project School Alert creates safer, more welcoming classrooms. As parents, you keep your child safe at home. Here's the chance to let the EFEPA make them safe at school.
Project School Alert includes:
School presentations that are facilitated by the EFEPA staff or trained volunteer on Seizure Recognition, First Aid and Classroom Management
ACT 48, continuing education credits or in-service presentations are offered  free of charge
Educational consultations to assist in the development of a child's Individualized Education Program (IEP), 504 accommodations and Early Intervention
Student presentations that are age appropriate and interactive to help build understanding and sensitivity among peers relating to the student with epilepsy
This service is FREE and is extremely effective in preparing teachers to recognize seizures in the classroom and to intervene effectively.  PSA programs will help to:
Recognize signs and symptoms of seizure disorder
Administer proper seizure first aid
Provide emotional support for the child with epilepsy
Build a favorable social climate for the child with epilepsy
Additional School Programs:
Some children and teens with epilepsy/seizure disorder may have difficulty in school or struggle with learning problems. These issues can be the result of seizures, neurological impairment or the result of adverse effects of medications. Whatever the reason, there are legal safeguards that assist in accommodating the child with epilepsy who needs special accommodations in a school setting.
IEP (Independent Education Plan) provides legal guarantees for educating children with special needs. It is a written contract constructed jointly by the parent and school personnel describing the child's present level of development with short-term and annual goals. When the student reaches the age of 14, he/she should also be involved in the construction of  his/her contract. Epilepsy falls under the heading of Other Health Impairments on the IEP contract.
Sometimes simple accommodations need to be made within a regular classroom setting to assist a child who has epilepsy. Section 504 of the Rehabilitation Act of 1973 requires that students who have special needs be given the opportunity to participate in school programs without discrimination. These accommodations are within the regular classroom setting.
For more information on Project School Alert and our other school programs, contact:
Philadelphia and outlining suburbs:
Sue Livingston
(215) 629-5003 x102 or PA ONLY (800) 887-7165 x102
slivingston@efepa.org
Lancaster and Berks County Region:
Kerri Michnya
1-800-887-7165 x104
kmichnya@efepa.org
Lehigh Valley Region:
Ellen Baca
(610) 737-0613
lv@efepa.org
Northeast Region:
Mary Loughlin
(570) 592-1150
epilepsywv@efepa.org