Legislation & Advocacy

You can be the difference.
The EFEPA is here to keep you up to date on legislative efforts that have a potential impact on the lives of those with epilepsy. You can help us create a safer and more understanding community by taking action and contacting your representatives if you feel strongly about an issue. Make your voice heard.
Urge Congress to Keep Our Students Safe
Prescription Drug Monitoring Program
Federal Legislation on Non-Profit Charitable Giving
Medical Marijuana Research
Representatives Blumenauer, Griffith, Rohrabacher, and Schakowsky, are circulating a letter with their Congressional colleagues urging the Secretary of the Department of Health and Human Services (HHS) to remove barriers for medical marijuana research.  Studies on marijuana must go through extensive review processes beyond what is required for other Schedule I substances, making it harder for research into the connection between seizures and marijuana to take place. If you support  reducing the schedule medical marijuana so that more research into this potentially life changing medication can be explored, contact your representative today. 
_______________________________________________________________
Charitable Giving Incentives
The House of Representatives is considering legislation that will encourage charitable giving by allowing individuals over the age of 70 to donate up to $100,000 directly from their IRA with tax benefits.  This incentive has prompted more than $140 million in gifts to nonprofits since it was enacted in 2006.
These charitable gifts are vitally important for nonprofits like the EFEPA and allow us to provide services to thousands of individuals throughout the country.  Please take a moment to urge your Representative to support this important tax incentive and help nonprofits who depend on these important contributions.
_______________________________________________________________
Urge Congress to Keep Our Students Safe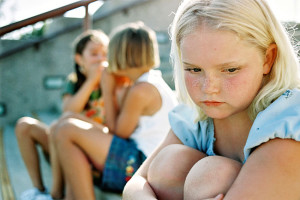 The Keeping All Students Safe Act (S. 2036, H.R. 1893) would protect all students nationwide from unnecessary restraint and seclusion. In 2009, a Government Accountability Office study found that children were injured, traumatized, and even killed through restraint and seclusion in schools. The Civil Rights Data Collection concluded that almost 40,000 students were physically restrained in the 2009-2010 school year, and that over 110,000 students were subjected to restraint and seclusion in 2011-12. It also found that students with disabilities experience restraint and seclusion at a higher rate than the rest of the student body.
S. 2036 and H.R. 1893 would limit the use of restraint and seclusion by banning the techniques, except in emergency situations where there is the danger of physical harm to someone. This includes mechanical and chemical restraints, as well as those that impede breathing. These are incredibly dangerous restraint methods, and present great concern for all students, and particularly those with epilepsy and seizures.
Additionally, both the House and Senate versions of the bill would require that parents be informed if their child was restrained or secluded on the same day the event occurred, allowing parents to be vigilant in looking for signs of concussions, internal injuries, trauma, as well as creating a positive environment for their children by working with the schools. The Keeping All Students Safe Act would promote a necessary shift towards positive behavioral interventions that, evidence shows, will keep students safe.
Click Take Action to contact your Members of Congress, and urge them to support S. 2036 and H.R. 1893 to protect students from unnecessary restraint and seclusion that lead to injury, trauma and even death. 
Check back often to see our current legislative and advocacy priorities!