Training Programs
1 in 10 Americans will have a seizure at some point in their life.  It can take place at any time, in any place. Education and awareness are the best ways to make sure our community is safe for all individuals with epilepsy. As such, the EFEPA is proud to offer epilepsy first aid and awareness training's to your school, business or organization.  These programs are free of charge and are conducted by an EFEPA Staff person or trained volunteer. Read below for information about Project School Alert for the classroom, our First Responder training for Firefighters & EMS and our Law Enforcement training program.
If you'd like more information or would like to schedule a program, click here to fill out our contact form.
Law Enforcement Training

In their day-to-day work, most law enforcement personnel are able to recognize citizens who are experiencing seizures and provide the appropriate intervention steps for responding to a person during a seizure. On any given shift, however, some law enforcement officers might unknowingly encounter persons having seizures who appear to be confused, are unable to communicate, or exhibit inappropriate behaviors. Such persons having a seizure might not obey an officer's directives and might become unknowingly combative, resulting in inappropriate arrest, possible injury, and in some cases, death.
The Epilepsy Foundation's Law Enforcement Curriculum is designed to assist law enforcement officers recognize seizures and promote safe and appropriate intervention practices for persons with seizure disorders.This 45 minute course aims to train law enforcement on seizure recognition, correct response to seizures, and awareness of the unique needs of people with epilepsy who might be taken into police custody.The training is free and certificates of completion are available. Contact us today, 215-629-5003 or by email at efepa@efepa.org.
First Responder's Program
We recognize that the overwhelming majority of emergency responders do an outstanding job recognizing and managing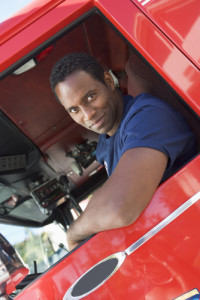 citizens experiencing seizures. Unfortunately, reports still exist from around the country of cases in which, due to a lack of training, individuals with epilepsy have been subject to unwarranted uses of force, arrest, and inappropriate medical treatment.
The EFEPA offers brief, practical and free Seizure Training and Recognition Program for first responders.  The training, which was developed with the support from the Centers for Disease Control and Prevention, aims to train first responders on seizure recognition, correct response to seizures, and awareness of the unique needs of people with epilepsy. This program is funded by the Pennsylvania Department of Health.
The First Responders program is:
Free of Charge
90 minute course approved for 3.5 Continuing Education Credits
Adjustable to meet your time requirements
Includes free workbook and material handouts for participants
To find out more, view our flyer here: First Responders Flyer
To schedule a training please contact us at efepa@efepa.org or by phone, 215-629-5003.
Project School Alert

Project School Alert is one of the Foundation's signature programs funded by the Pennsylvania Department of Health uniquely designed to increase epilepsy awareness by educating classrooms on the signs and symptoms of seizures as well as first aid. In doing so, Project School Alert creates safer, more welcoming communities for students and teachers alike. As parents, you keep your child safe at home. Here's the chance to let the EFEPA make them safe at school. ACT 48  and continuing education credits are available for teachers and school nurses.
This service is extremely effective in preparing school staff to recognize seizures in the classroom and to intervene effectively.  PSA programs will help to:
Recognize signs and symptoms of seizure disorder
Administer proper seizure first aid
Provide emotional support for the child with epilepsy
Promote a favorable social climate for the child with epilepsy
Build understanding and sensitivity among peers relating to the student with epilepsy
Would you like to arrange a training for your local school? Click Here!
Check out our flyers regarding our Project School Alert Programs:
For Teachers, School Nurses and Staff | For Parents
School Nurse Webinar 2014
Businesses and Organizations
All too often we speak to constituents who feel unsafe or ostracized in their workplace because they are unsure their co-workers truly understand epilepsy. The EFEPA can provide seizure first aid and awareness programs to businesses and organizations in order to promote happier, healthier work environments. Please contact us at efepa@efepa.org or 215-629-5003 to get stated today.