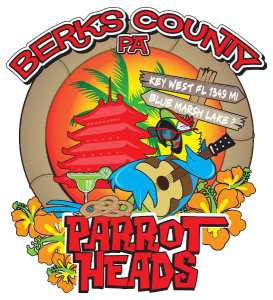 The EFEPA is excited to announce it has been chosen as the Charity Partner by the Berks County Parrot Head Club (BCPHC) for it's upcoming Winter Cabin Fever Festival! This event will be held at the Crowne Plaza in Wyomissing, PA on Saturday, January 24, 2015, with musical entertainment by Jimmy and the Parrots. Proceeds from the event will help fund our efforts to host an educational conference in the Berks County area for the first time ever!
Doors open at 6:00 pm and the party goes until 11:00 pm. Family friendly activities and music, plus the proceeds benefit those with epilepsy–what more could you ask for? We're even auctioning off 2 tickets to our upcoming Mardi Gras Gala on February 6th–complete with an overnight stay at the Courtyard Marriot! 
Tickets are just $20 and Kids under 16 are FREE! Buy yours today by clicking here.  Or you may send a check to PO Box 6167, Wyomissing, PA 19610, checks payable to "BCPHC".  If you would like to learn more about the Berks County Parrot Head Club, you can visit their website  www.berkscountyphc.org/. 
Sponsorship opportunities for businesses or individuals are also available. Learn more by clicking here. 
Questions about the event? Contact Alli Kowalski, Development Associate at 215-629-5003 x.106 or akowalski@efepa.org.