2014 Mardi Gras Queen
Mary Meder
Mary Meder is president of Harmelin Media, one of the nation's top 10 independent media firms, and Pennsylvania's largest media services agency. She is a 25-year veteran of the media industry. Ms. Meder joined Harmelin Media in 1987 and became president in 2002. Much of Harmelin Media's success can be attributed her leadership, remaining true to its principles of strategy, creativity and innovation, while providing the highest level of customer service in the industry.
Ms. Meder serves on the Board of Directors for Special Olympics Pennsylvania, and is the past chair of the organization and was awarded their Hall of Fame Al Senavitis Lifetime Achievement Award. She serves as an officer of the Philly Ad Club Board of Governors and past board president. Ms. Meder is also a member of the Penn State School of Communications Board of Directors. She is a graduate of Penn State University where she earned a B.A. in Advertising and was awarded the Outstanding Alumni of 2006 by the College of Communications' Alumni Society Board of Pennsylvania State University. Ms. Meder resides with her family in Collegeville, PA.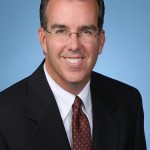 2013 Mardi Gras King
Jim Connolly
Jim Connolly joined Wyeth Pharmaceuticals in 1986 after graduating with a degree in Business Administration from Washington University in St Louis. He spent his first nine years in a variety of finance positions within Wyeth's internal audit, R&D and commercial organizations. Between 1995 and 2001, he served in a number of commercially oriented roles, including Business Director of Wyeth's
disease management joint venture with Merck-Medco, and Area Business Director responsible for sales of all Wyeth products in Northern California and Nevada. In 2001, Jim was appointed Vice President, Sales and Marketing for Wyeth's affiliate in Canada and was subsequently promoted to President and Managing Director, Wyeth Canada in 2002.
In 2005, he was promoted to the position of Executive Vice President and General Manager, Wyeth Vaccines, with overall responsibility for Wyeth's global vaccines business. In 2010, Jim was appointed President and CEO of Aeras. Aeras is a non-profit biotech organization dedicated to advancing the development of new vaccines for tuberculosis and other neglected diseases.
Jim lives with his wife Megan in St. Davids, PA, and they have three children. They have been active for many years in the epilepsy community by volunteering at the EFEPA and putting together a team at the Summer Stroll each year.
2012 Mardi Gras King
Gregory J. Osberg
Gregory J. Osberg is the CEO and Founder of Revlyst, a revenue catalyst connecting the media industry to early stage digital startups. Prior to launching Revlyst, Osberg was the Publisher and CEO of Philadelphia Media Network which was the previous owner of the Philadelphia Inquirer, Philadelphia Daily News and Philly.com. In his extensive publishing career, Osberg also served as President and Worldwide Publisher of Newsweek and Newsweek.com, and President of CNET.
Osberg earned his Marketing degree from Colorado State University, where he is a member of the Global Leadership Council at The College of Business and received the Distinguished Alumni Award from The College of Business. Osberg currently serves on the Board of the Epilepsy Foundation Eastern Pennsylvania and chairs the Alumni Board for Colorado State University Rugby. He currently resides in Philadelphia with his wife Linda. They have two sons, Eric and Alex.
2011 Mardi Gras King
Michael D. Cirigliano, MD
Dr. Cirigliano is currently an Associate Professor of Medicine and practicing internist at the University of Pennsylvania School of Medicine. In addition to having a very busy Internal Medicine practice, Dr. Cirigliano is also responsible for teaching medical students and residents at the University.
Dr. Cirigliano currently serves as the medical correspondent and on air personality for FOX 29 News program "Good Day Philadelphia." Over the past couple years he has covered subjects ranging from the avian flu to health consequences experienced by fighter pilots in high performance aircraft.
Dr. Cirigliano has won numerous clinical and teaching awards and also was presented the Humaneness in Medicine Award by the Philadelphia County Medical Society. In May 2004, Dr. Cirigliano was featured on the cover of Philadelphia Magazines Top Doc issue.
Dr. Cirigliano and his wife have two children and they live in Philadelphia. He is an avid, but not so good ice hockey player.
2010 Mardi Gras King
Ted Riss
Ted Riss is the owner and operator of Riss General Construction, LLC, where he works in both residential and commercial markets. His residential projects include period renovation, home additions and remodels. Ted has been living and working in the evolving town of Collingswood, NJ, where his business has been involved in restaurant build-outs, retail remodels and office space renovations. Prior to starting up Riss General Construction, he worked in the petro-chemical industry in the research and engineering labs at Mobil Research and Development.
Ted was born and raised in Philadelphia, where he graduated from Father Judge High school in 1973. He moved to Collingswood over thirty years ago when he married his wife, Irena. Since moving to Collingswood, Ted has been involved in the community through local political and community projects, along with recreational sports programs. He is a member of St. John's RC Men's Club.
Ted and his wife have three lovely daughters. He enjoys playing golf and landscaping in his spare time.
2009 Mardi Gras King
Stephen W. Wouch, CPA, CFF
He is the founder and managing partner of Wouch, Maloney & Co., LLP. As a certified public accountant, he has been providing tax and accounting services to individual and business clients for
over thirty five years. While highly skilled in the fields of tax and accounting, particularly as they relate to closely held businesses and high net worth individuals, his greatest interest is in getting to know his clients and in helping to bring them success in all of their financial matters. As managing partner, Steve is responsible for the firm's quality control and standards, as well as determining the firm's long range goals.
A leader outside the firm, as well as within, Steve holds posts on various boards of directors. After Stephen served as King in 2009, he joined the Epilepsy Foundation Eastern PA's Board of Directors and is now First Vice President. He has served as Treasurer of the Associated Builders and Contractors, New Jersey Chapter. As treasurer, Steve created the Robert Risnychok Past President's Memorial Fund as a scholarship fund for members and their families. He also serves on the National Advisory Group of the Associated Builders and Contractors, and Chairs the Endowment Committee and is an At Large member of the board of Ohev Shalom of Bucks County.
Steve is a graduate of Pennsylvania State University. He resides in Richboro, Pennsylvania, with his wife of thirty-four years, Marcy. They have two children, Bianca and Reuben. Steve enjoys playing golf and has a special interest in classic cars. He likes to travel and, when not occupied with his business and professional activities, to spend time at his vacation home in Bonita Springs, Florida.
2008 Mardi Gras King
Thomas M. McCormick, Jr.
Tom McCormick was the 2008 Inaugural Mardi Gras King. He was born and raised in Philadelphia. He graduated from Northeast Catholic High School in 1975 and received his Bachelors and Masters Degrees from Temple University. One of his first jobs upon graduation was with Temple University Hospital's Department of Neurology where he served as Business Administrator. He continued his career path in healthcare finance at the University of Pennsylvania Health System and never looked back. He has been with UPHS for 26 years. He is currently the Associate Vice President in charge of Patient Accounting at the University of Pennsylvania Health System. Tom is also the President of the Philadelphia Chapter of American Association of Healthcare Administrative Management and a national board member.
Tom has been married to Elaine for 28 years. He has 5 beautiful daughters Bridget, Theresa, Lindsay, Caitlin, and Shannon, two grandsons, one granddaughter and two dogs. He lives in Hatfield, Pennsylvania.