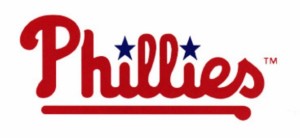 Mark your calendars: July 26th is Epilepsy Awareness Night with the Philadelphia Phillies! Watch our hometown heroes take on the Arizona Diamondbacks while you treat the hero in your life to a wonderful night. Plus you'll help us create more awareness of epilepsy! What could be better?
Visit www.phillies.com/epilepsyfoundation to purchase your tickets. Prices range from $17 to $37.  Not only are the tickets discounted from their retail price, but you'll also be supporting the EFEPA because $5 of each ticket sold will be donated back to the Foundation to support our free programs and services. 
This is a fantastic opportunity to meet others in the community and enjoy America's pastime. We hope to see you there!
Questions? Contact Julia Greenberger via email at development@efepa.org.