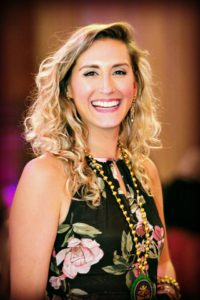 Missy Dolaway, President & CEO • [email protected]
Missy has the great honor of serving as President & CEO for the Epilepsy Foundation Eastern PA. She joined the Foundation as Director of Development in 2017. Prior to her current role, Missy's entire career was dedicated to fundraising and development for international and local non-profits with a focus on building and improving major donor communities and relations, corporate partnerships, and special events.
Missy first became exposed and interested in brain disorders and the epilepsy community when she became an EMT in high school. Her experiences responding to medical emergencies ignited a fascination with the brain which led her to graduate from Loyola University Maryland with her Bachelor's Degree in Psychology… and Photography. Missy is a resident of our City of Brotherly Love and when she's not focusing her efforts on serving and supporting the epilepsy community, she loves spending time with friends and family, cheering on the Philly sports teams, and escaping to the Jersey Shore.
---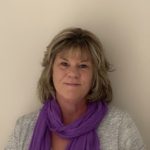 Ellen Baca, Lehigh Valley Resource Coordinator •  [email protected]
Ellen Baca joined the EFEPA as the Lehigh Valley Coordinator in September 2008. Having cared for children with special needs, Ellen brings many years of experience advocating for effective support and services for the disability community. Ellen earned her Bachelor's Degree in Business Management from Desales University. She, her husband, Mike, and three children live in Coopersburg. She likes to golf but never seems to have the time!
---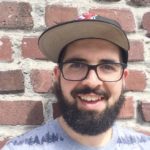 Andrew Chmielowiec, Camp & Community Outreach Coordinator • [email protected]
Andrew Chmielowiec joined the EFEPA team in September 2021 as the Camp and Community Outreach Coordinator. Prior to his time with the Epilepsy Foundation, Andrew has worked in the field of youth development for over fifteen years, directing summer camps, mentoring youth, and supporting families with The YMCA, Boy Scouts of America, and Boys & Girls Clubs.
Andrew received his Bachelor's degree in English and Gender Studies from Rowan University in 2010. Outside of work, he is a board-game enthusiast, voracious reader, avid bicyclist, and aspiring writer.
---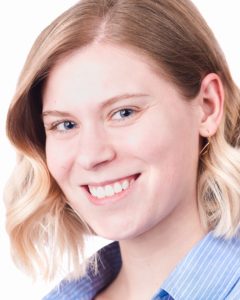 Melissa Fairchild, Director of Development • [email protected]
Melissa Fairchild joined the EFEPA team in August 2018 as the Development Associate. Melissa's interest in philanthropy began early, being actively involved in community service throughout high school. She was first introduced to nonprofit work as an intern for her hometown's local Community Foundation and later expanded her knowledge of stewardship and donor communication at the Ferris Foundation, her alma mater fundraising arm. Melissa graduated from Ferris State University with a Bachelor's Degree in Political Science and a specialization in proposal writing. Melissa enjoys reading, writing, board games, and spending time exploring her adopted city, Philadelphia!
---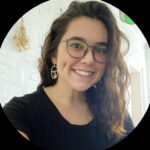 Zoe Heller, Communications Manager • [email protected]
Zoe joined the EFEPA team in August 2022 as the Communications Manager. Before joining the Epilepsy Foundation she worked in advertising and branding, using her passion for writing and the arts to help businesses and organizations better represent their message and vision. Prior to that, She received her Master's Degree in Publishing from Drexel University and has a Bachelor's Degree in English from Kutztown University. Being a Philly-native, when Zoe's not working she can be found reading a book in her neighborhood park, exploring new local restaurants, taking a yoga class, or hanging out with her cat, Honey! She is excited to work with the rest of the team to elevate the EFEPA brand and continue to educate the community on everything the organization has to offer.
---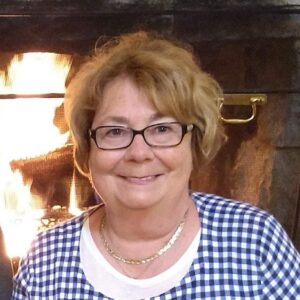 Mary Loughlin, Northeast Resource Coordinator • [email protected]
Mary started to volunteer for the EFEPA  in 2000 while actively looking for help and resources for her son, Michael, who had just been diagnosed with epilepsy. Retiring after 32 years with Verizon as a Technician she stepped up her volunteer time and eventually became the Wyoming Valley Coordinator in 2004. Since then an office was established in Wilkes-Barre which she can use to serve the six most northern counties. Having served on the Wyoming Valley United Way Board, the Penn's Woods Girl Scout Board of Directors, an Associates Degree from Penn State's Labor Leadership Academy, and living daily as a parent of a child with epilepsy, she brings a variety of experience to the Foundation. Mary loves being a counselor at Camp Achieve each summer and enjoys talking with people and doing educational programs the best. Shopping is her favorite hobby, which fits in well while she travels around her counties doing work. Mary lives in Plymouth, Luzerne County with her husband Bill, son Mike and his wife, Rena.
---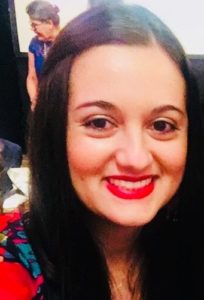 Rena Loughlin, Program Director • [email protected]
Rena Loughlin joined the EFEPA team in July 2019 as the Program Director. Prior to the Epilepsy Foundation, Rena worked in a non-profit as a Mental Health Professional serving children and families in the community, home, and school setting. Rena first became involved in the EFEPA in 2007 as a volunteer counselor for Camp Achieve where she met her husband Michael who has epilepsy. She was inspired by the resiliency of the epilepsy community and found her calling as an advocate for them. Every summer Rena and Michael return to Camp Achieve, which they consider their second home. Rena received her Bachelor of Arts degree in Psychology from Haverford College and her Master of Science degree in Community Counseling from the University of Scranton. She is a Nationally Certified Counselor. Rena brings a strength-based and trauma-informed perspective to her work and enjoys empowering others.
---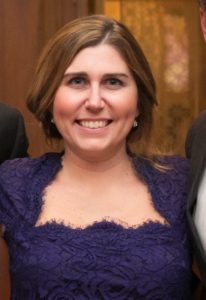 Kerri Michnya, Lancaster & Berks Resource Coordinator • [email protected] 
Kerri Michnya serves as the Lancaster & Berks Resource Coordinator for the EFEPA. Her passion for the subject matter is organic and derives from her personal and lifelong journey living with epilepsy. Over 15 years experience serving in various roles within the field of social services, coupled with a constant desire to stay informed and relevant on all matters of epilepsy, has allowed Kerri to provide a value added service to those she works with. She currently resides in Lancaster County with her husband and daughter.
---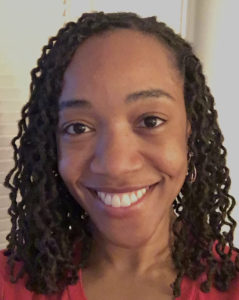 Rachel Robinson, Administrative Assistant • [email protected]
Rachel Robinson joined the EFEPA team as the Administrative Assistant in April 2018. Rachel brings almost 20 years of diverse experiences including software engineering, project management, working with large corporations, small businesses and nonprofit organizations. Rachel began volunteering with the EFEPA in 2005, shortly after being diagnosed with epilepsy. The EFEPA has provided immense support and encouragement to her over the years.
Rachel's passion is to be part of the efforts to ensure that all living with epilepsy continue to benefit from the Foundation's much-needed programs and services. Rachel earned her Bachelor's Degree in Computer Science from Villanova University in 2000 and her Master's degree in Information Science from Penn State University in 2003. She and her husband Gregg love to spend time with friends and family over game nights, movie nights and dancing salsa.
---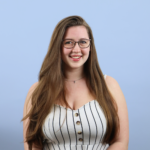 Teryn Rose, Media Coordinator • trose@efepaorg
Teryn Rose started with the EFEPA as a Graphic Design Intern, before joining the staff as Media Coordinator in 2022. She has been connected with the Foundation for many years in support of her sister's journey with epilepsy. Teryn is most inspired in her work when she feels passionate about the cause, and is thrilled to bring that passion and drive to her work every day. Teryn graduated from Drexel University in 2022 with a Bachelor's degree in Graphic Design and a minor in Fine Arts. Her primary professional goal is to use her skills to help people and to always make a difference, no matter how small. Teryn enjoys spending time with her family (and her cats), performing as a singer and dancer, participating in advocacy programs, and creating art for her loved ones.