Our Mission:
To stop seizures and SUDEP, find a cure and overcome the challenges created by epilepsy through efforts including education, advocacy and research to accelerate ideas into therapies.
We serve individuals and families affected by epilepsy/seizure disorders. Our primary areas of service include Philadelphia, Allentown, Wilkes-Barre, Scranton, and Lancaster. The combined population of our territory is over 6 million. The Center for Disease Control states that at least 1.65% of the population has epilepsy/seizure disorders. Thus, in the 18 counties we serve, 110,000 people have epilepsy. However, many more are significantly impacted by epilepsy in their daily lives when you include family members, caregivers, and friends in the total.
All of the Counties we serve: Berks, Bucks, Carbon, Chester, Delaware, Lackawanna, Lancaster, Lehigh, Luzerne, Monroe, Montgomery, Northampton, Philadelphia, Pike, Schuylkill, Susquehanna, Wayne, Wyoming. For our newest brochure CLICK HERE!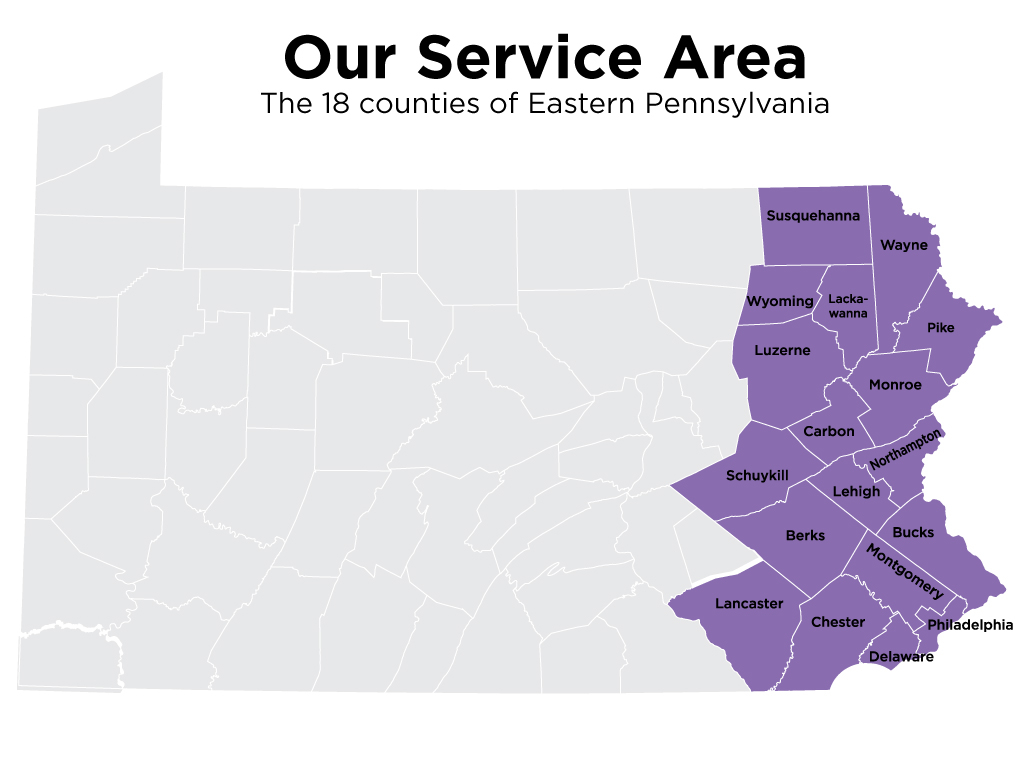 We are here for you, as we have been for over 40 years. As your local Epilepsy Foundation Affiliate, the Epilepsy Foundation Eastern PA is the only non-profit, 501(c)(3) charitable organization dedicated solely to serving people affected by epilepsy in this entire region. Our tax ID is 23-1882279.
Though we are an independent non-profit organization, we have chosen to affiliate with the national Epilepsy Foundation of America in Landover, Maryland. However, the EFEPA is not funded in any way by the national organization and three percent of the Foundation's income is assessed for dues to the national office.
The Epilepsy Foundation Eastern PA is leading the fight to end epilepsy and overcome challenges created by seizures by focusing on education, support and advocacy. We offer a range of free services and programs to improve the quality of life and empower those who are affected by epilepsy and their caregivers. We also support research to accelerate cures for the epilepsies, support the training and work of new pediatric neurology/epilepsy specialists, and also seek to educate the general public – those that work with, care for, serve, do business with, educate or encounter people with epilepsy during their daily lives – to better understand epilepsy/seizure disorders.
Key programs include but are not limited to Community Education & Outreach, Epilepsy Educational Conferences & Workshops, Seizure Training and Recognition Programs, Legal & Medical Referrals, Children & Family Services, Self-Management Programs, Adult Resource Services, Young Adult Initiatives and Camp Achieve. For our newest brochure CLICK HERE!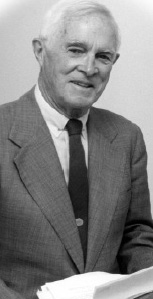 The Epilepsy Foundation Eastern Pennsylvania (EFEPA) was founded and incorporated in 1972 by Charley Roach, his family, Richard Harner, M.D., a neurologist, and other families who saw the need for information and referral beyond the medical aspects of the disorder. Charley, his son Chip and grandson Tim have all served on the Board of Directors and Tim Roach remains the Chairperson of the Golf Day Committee.
Originating as the Epilepsy Foundation of Philadelphia, the name was changed to Epilepsy Foundation of Southeastern Pennsylvania in 1992 to better reflect the eleven-county area served by the foundation. In 2001, through the foundation's national office and the Pennsylvania Department of Health, the organization's name was changed again to allow us to add to our service territory, seven (7) counties in the northeastern region of Pennsylvania.