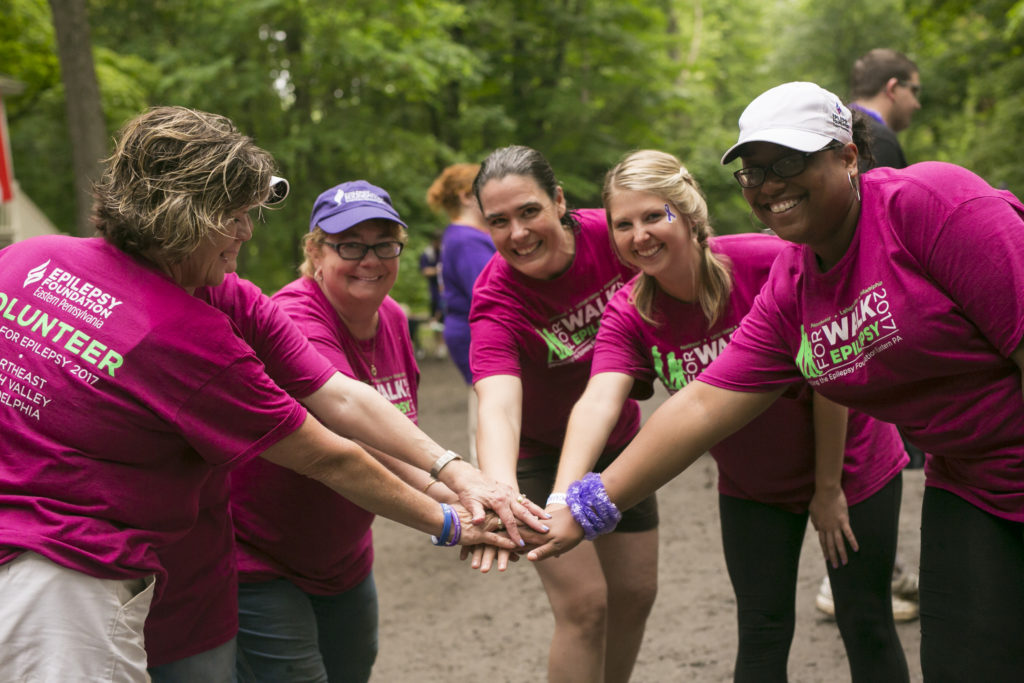 Want to help the EFEPA team fulfill our mission to empower and improve the lives of people and families living with epilepsy? We have several different volunteer opportunities to fit almost any interest and skill level!
Administrative
The EFEPA occasionally needs volunteers to assist with bulk mailings, filing, follow-up phone calls, and other projects at our Philadelphia office.
Outreach
Volunteers can represent the epilepsy community at health fairs and community functions. This position does require epilepsy awareness and education training.
Camp Achieve
Volunteer Camp Counselors and Healthcare Providers are needed for 6 days and 5 nights at Camp Achieve located at Camp Green Lane in Green Lane, PA. Visit our Camp Achieve page for more details!
Special Events
Volunteers are needed to help with the preparation and execution of special events. Duties may include, but are not limited to, assisting with large mailings, creating decorations, event set-up, hospitality, event clean-up, and volunteer coordination.
Interested? Please fill out the volunteer application below!