Camp Achieve
View more photos: 2013 Camp Achieve | 2012 Camp Achieve | 2010 Camp Achieve | 2009 Camp Achieve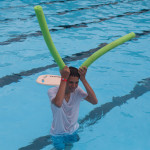 The Epilepsy Foundation Eastern PA believes no child should feel alone, ostracized or unsafe because of their epilepsy. We strive to alleviate the stresses and fears that many children with epilepsy suffer from by providing them access to all of the life experiences they deserve. Camp Achieve is an integral component in accomplishing this goal. From its humble beginnings 16 years ago, Camp Achieve has become a uniquely designed program tailored to the special needs of youths with epilepsy.
Campers can enjoy all of the fun and community building that a  summer camp offers because of our trained medical staff and counselors who provide a safe environment in which to grow. Combined with epilepsy education activities, Camp Achieve is a unique place both to learn new skills and make lasting memories.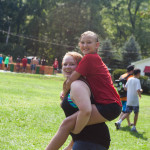 Camp Achieve 2013 was a huge success. To learn more about this year's camp and Camp Achieve as a whole, click here to view our 2013 Camp Report.
For more information about Camp Achieve please contact Steve at sference@efepa.org.
Learn more about Camp Achieve by watching our Faces of Epilepsy video!
Camp Achieve happens because of generous donors like you.
Camp Achieve activities are made possible by donations.  If you are interested in supporting Camp Achieve, please review our needs and help our camp community grow!
View our Corporate Menu  |  Sponsor a Camper  |
How do I apply?
Applications are available to any child aged 8 to 17 with a primary diagnosis of epilepsy. A registration fee of $325 covers 6 days (Sunday afternoon to Friday morning), room & board, activities, and the safeguard of 24/7 medical care. Campers must have a primary diagnosis of epilepsy and all campers must be able to perform all activities of daily living independently. Space is limited and not all applicants will receive admission.
  Camper Information Packet  | Camper Scholarship Application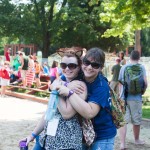 How can I help?
Camp Achieve needs volunteer counselors and health professionals!  Counselors must be over 18 and demonstrate a strong desire to work directly with exceptional young people.  Counselors not only supervise campers but are also encouraged to participate in our daily activities. Experience is preferred but not required.
Health Professionals are need to dispense daily medications, perform seizure recognition and first aid, and respond to any medical needs that may arise.  Health professionals must be experienced, licensed, and demonstrate a desire to learn and interact with our amazing community.