Youth Achieve Virtual Arts Classes
Epilepsy warriors ages 8 to 17 and their families are invited to join us virtually for a five-week series of creative arts classes. These classes are designed to encourage open dialogue about the social and emotional impacts of living with epilepsy and empower youth to express themselves and their experiences. Through writing, drawing, cooking, and more, we hope to empower youth to share their thoughts and feelings with the ultimate takeaways being: independence, self-confidence, and advocacy.
Virtual Arts Class Schedule
November 3rd – Creative Writing & Poetry
November 10th – Perspective Drawing 101
November 17th – Keto-Friendly Cooking
No Class November 24th
December 1st – Yoga & Relaxation
December 8th – Music
To sign-up for Virtual Creative Art Classes and receive the Zoom meeting details, please register here. Registering once grants you access to all five sessions.
For more information, please contact Andrew Chmielowiec at achmielowiec@efepa.org or (215) 629-5003 x 103.
Transition Workshop Webinar Series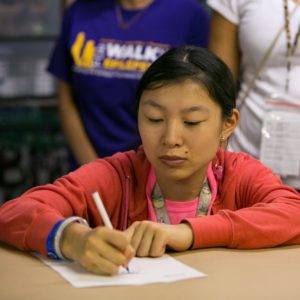 The EFEPA was proud to announce our brand-new virtual Transition Workshop Webinar Series that launched April 2021! We invited youth ages 12-19 living with epilepsy and their families to join us every Tuesday evening from 6:00-7:30 PM for the six-week Workshop Webinar Series, April 13 -May 18, 2021!
Topics:
April 13: Independence with Healthcare Management
April 20: Transition from Pediatric to Adult Providers
April 27: Employment Rights, Accommodations, and Disclosures
May 4: Higher Education Resources, Accommodations, and Disclosures
May 11: Self-Care Strategies & Management
May 18: Independent Living Skills
The new Transition Workshop Webinar Series addressed important topics to help successfully navigate the transition to adulthood for youth living with epilepsy and their parents/guardians. Every Tuesday we had guest speakers covering transition topics related to Medical/Healthcare, Employment, Higher Education, Independence, and Self-Care.
---
Special Thank You to Our Tranistion Workshop Sponsors: