About the Transition Workshop Webinar Series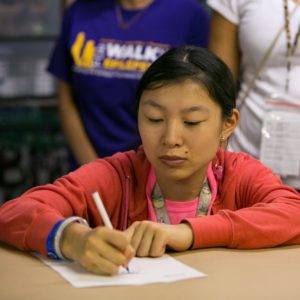 The EFEPA is proud to announce our brand-new virtual Transition Workshop Webinar Series launching this April! We invite youth ages 12-19 living with epilepsy and their families to join us every Tuesday evening from 6:00-7:30 PM, for our six-week Workshop Webinar Series April 13 -May 18!
Topics:
April 13: Independence with Healthcare Management
April 20: Transition from Pediatric to Adult Providers
April 27: Employment Rights, Accommodations, and Disclosures
May 4: Higher Education Resources, Accommodations, and Disclosures
May 11: Self-Care Strategies & Management
May 18: Independent Living Skills
We understand it can be undeniably stressful and confusing to prepare for the transition from adolescence to adulthood. This crucial transitional time in a young person's life may bring on big changes, important decisions, and complex issues.
The new Transition Workshop Webinar Series will address important topics to help successfully navigate the transition to adulthood for youth living with epilepsy and their parents/guardians. Every Tuesday we will have guest speakers covering transition topics related to Medical/Healthcare, Employment, Higher Education, Independence, and Self-Care.
Once you register we will send you Zoom information to log into the workshops.
Questions? Contact Elissa Kratson for more information at ekratson@efepa.org or call 215-629-5003 ext.103
Special Thank You to Our Workshop Sponsors: