Neurology Matters Writing Program
The EFEPA is partnering with our friends at Neurology Matters to present a free, 6-week online program to help students develop critical writing skills and provide opportunities to confront personal challenges.
Epilepsy Warriors, ages 10 to 14, are invited to participate in a journey to discover their unique personalities and potential! The program is designed to encourage open dialogue about the social and emotional impacts of living with epilepsy. Through writing, we hope to empower them to share their thoughts and feelings with the ultimate takeaways being: independence, self-confidence and advocacy.
Interested? Please complete the survey below:
For any questions about Neurology Matters please contact Rena Loughlin at rloughlin@efepa.org and/or rloughlin@efepa.org.
Transition Workshop Webinar Series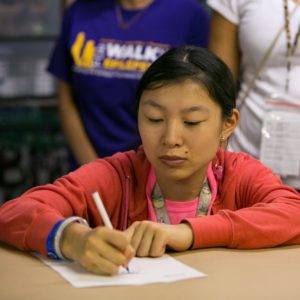 The EFEPA is proud to announce our brand-new virtual Transition Workshop Webinar Series launching April 2021! We invite youth ages 12-19 living with epilepsy and their families to join us every Tuesday evening from 6:00-7:30 PM, for our six-week Workshop Webinar Series April 13 -May 18, 2021!
Topics:
April 13: Independence with Healthcare Management
April 20: Transition from Pediatric to Adult Providers
April 27: Employment Rights, Accommodations, and Disclosures
May 4: Higher Education Resources, Accommodations, and Disclosures
May 11: Self-Care Strategies & Management
May 18: Independent Living Skills
The new Transition Workshop Webinar Series will address important topics to help successfully navigate the transition to adulthood for youth living with epilepsy and their parents/guardians. Every Tuesday we will have guest speakers covering transition topics related to Medical/Healthcare, Employment, Higher Education, Independence, and Self-Care.
Questions? Contact Rena Loughlin for more information at rloughlin@efepa.org or call 215-779-8828
Special Thank You to Our Tranistion Workshop Sponsors: