Transition Workshop Webinar Series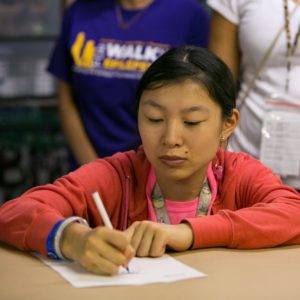 The EFEPA is proud to announce our Transition Workshop Webinar Series is returning in 2022! We invite youth ages 12-19 living with epilepsy and their families to join us both virtually and in-person for a month-long workshop webinar series. In-person workshops will take place in Philadelphia, and will be simulcast on Zoom. Virtual workshops will take place live on Zoom. Dates and Times TBD.
Topics:
Medical & Healthcare Transitions
Higher Education
Employment & Vocational Training
Independence & Self-Care
The Transition Workshop Webinar Series aims to address important topics necessary for youth and young adults living with epilepsy to successfully navigate their transition to adulthood. Each workshop is designed to provide guidance, direction, and support for individuals living with epilepsy as well as their families, caregivers, and support team. Each workshop will feature a guest speaker covering transition topics related to medicine and the healthcare system, workforce readiness, mental health, and more. For more information, please contact Andrew Chmielowiec at achmielowiec@efepa.org or (215) 629-5003 x103.
---
Special Thank You to Our Transition Workshop Sponsors:


Epilepsy Transition Social Groups
The Next Step Programs- Epilepsy Transition Social Groups
January 19th to May 4th, 2022 from 6 to 7pm
Virtually on Zoom
The EFEPA is proud to partner with The Next Step Programs for their upcoming Epilepsy Transition Social Groups!
TSG Epilepsy is a program that is designed to support teens 14-17 and young adults ages 18+ living with epilepsy. Through the course of these 16-weeks, we will cultivate an environment in which participants can feel open to sharing personal experiences they have gone through in regards to living with Epilepsy. Additionally, TSG Epilepsy is a place for teens and young adults to learn more about what they need to be aware of as they are transitioning into independence & adulthood and living with Epilepsy. TSG Epilepsy is a place for individuals to have fun, make connections with others, and forget about the stressors of everyday life
To register, or for more information about The Next Step Programs and their Transition Social Group, please visit The Next Step website. Financial assistance available upon request.