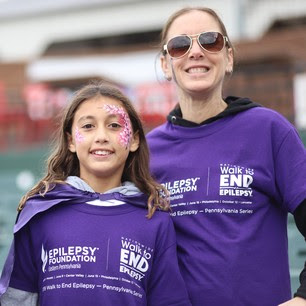 (Lancaster, PA) October 12, 2019 – The inaugural Walk to End Epilepsy – Lancaster was an outstanding success. On Saturday, October 12th we welcomed 350 Walkers to Clipper Magazine Stadium. Together, we raised over $30,000 for our local epilepsy community. It was an incredible day filled with emotions and hope to End Epilepsy.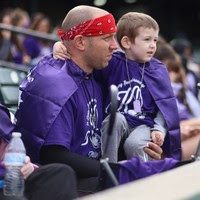 The EFEPA would like to extend our sincerest gratitude to everyone who made the first Walk to End Epilepsy – Lancaster a success. Kerri Michnya, EFEPA's own Lancaster Resource Coordinator, organized every detail and worked so hard for local support. Thank you to our volunteers who pitched in through out the day.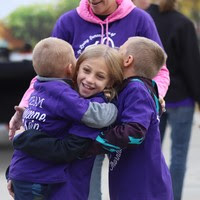 We'd also like to extend a special thank you to our generous Walk Series Sponsors: Eisai, Greenwich Biosciences, Sunovion and UCB. Big thanks to our Vendor Sponsors, Lancaster County Motors Subaru, Supernus Pharmaceuticals and VNS Therapy by LivaNova, as well as our local sponsors, Kegel's Produce, Smilebuilderz, Green Home Solutions and Environmental Hazards Control. Finally we'd like to thank, The Lancaster Barnstormers and the staff of Clipper Magazine Stadium for all of their support. 
Click here to take a look at more photos from the day or check out coverage from the Walk on Fox43!