Meet our past Mardi Gras Kings and Queens
To read about our past Mardi Gras Kings and Queens click on their name.
---
2020 Queen of Mardi Gras – Sue Livingston, EFEPA Education Coordinator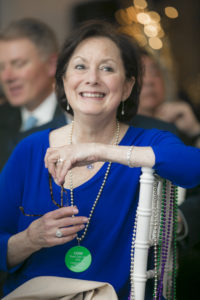 Sue was first introduced to epilepsy at the age of four when she was diagnosed with absence seizures. She was fortunate to gain control of her seizures at an early age, and very grateful for the love and support that her parents and brother gave her, speaking openly about her seizures to friends and family and not giving her limitations.
Before joining the EFEPA in 1996, Sue spent many years teaching nursery school and elementary grades in NY and PA. She worked with the Epilepsy Foundation of America to create their signature Project School Alert program. Now, she spends much of her time bringing epilepsy education to schools, law enforcement agencies and first responders. She enjoys training school nurses and teachers, and helping students to learn about epilepsy so that they can offer support and understanding to their fellow classmates with seizures. Sue also works tirelessly with parents and schools to obtain necessary accommodations for children with epilepsy.
Camp Achieve is Sue's greatest passion. "Former EFEPA Executive Director, Jeanette Chelius, came into my office twenty-three years ago with the dream of a camp for children and teens with epilepsy. It sounded exciting, like a lot of work, and impossible for the staff of three to put together. More than 20 years later, Jeanette and I have agreed that Camp Achieve is the best thing that we have ever done. It is still exciting, still a lot of work, wonderfully exhausting, but dedicated counselors and medical faculty make it a magical place for anyone who spends time there. It is still a dream, but one that comes true every August."
Working at the EFEPA has allowed Sue to meet and make so many valuable friends.
"We are not just a staff, we are a family, caring and supportive of one another, always encouraging each other to go just a little bit outside of our comfort zone to create and build new ways to serve people who are impacted by epilepsy."
Sue is happiest when she and her husband can spend time with their two daughters and twin granddaughters. She has very definite feelings about the Wizard of Oz.
---
2019 King and Queen of Mardi Gras – Greg and Wendy Fry
Greg and Wendy Fry are parents to Penny, a three year old warrior battling epilepsy. Despite Penny's seemingly typical development and otherwise good health, she has experienced seizures since she was 8 months old. She was eventually diagnosed with Dravet syndrome, a rare lifelong condition associated with prolonged seizures and developmental challenges. Effective treatment options for those living with Dravet syndrome are extremely limited and there is no cure.
Prior to Penny's first seizure, the Fry family knew very little about epilepsy. Since that day, they've worked continuously to advocate for the epilepsy community, fundraising in various ways so that organizations like EFEPA can drive research and provide support services for local and national community members.
In early 2018, Wendy joined the staff of the Dravet Syndrome Foundation as Director of Family and Caregiver Engagement with a goal of supporting newly diagnosed families. Greg reflects on personal experience to bring a patient-centered perspective to his work as a consultant in the healthcare industry. Both are extremely thankful for the team that helps to make this important work possible, including Penny's loving grandparents and her dedicated nurses.
The Fry Family has been the fortunate recipients of amazing support from family and friends. Team "Purple for Penny" has bought t-shirts, joined us at the EFEPA walks, hosted happy hours and silent auctions, attended events, asked for donations in lieu of gifts for their children's birthdays, run marathons, and made countless generous contributions to the community.
Wendy confides, "We continue to be amazed by the outpouring of support for family and the epilepsy community at large."
Penny confidently battles her seizures each day, setting an example for all who provide her care. She amazes everyone she meets as she works fiercely to keep up with her peers in ballet, gymnastics, preschool, sports clubs, and all sorts of activities. Her unique and quirky sense of humor paired with her talent for entertaining frequently make her the life of the party and the Frys are so thrilled to have this special evening to celebrate Penny at Mardi Gras.
Congratulations to King Greg, Queen Wendy and Princess Penny! You showed us a peek into your life and taught us that advocacy doesn't have to be a big grand gesture but that even learning basic seizure first aid is advocacy. We are so proud to have you as part of the EFEPA family and to be part of team Purple for Penny. If you would like to watch Penny's Story again (grab your tissues!), you can do so here:
---
2018 King and Queen of Mardi Gras – Dave and Kerri Monnerat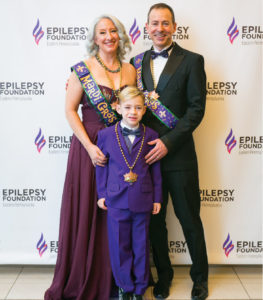 Dave and Kerri, along with their son Mitchell, moved to Philadelphia in 2014, the same year Mitchell was diagnosed with intractable epilepsy. Now 8 years old, Mitchell continues to inspire his parents every day with his kindness, courage, and superhero tenacity.
Kerri has a musical theater background and owned and operated a children's theater school for 15 years. She now stays at home with Mitchell.
Dave is an engineer and product manager working for Comcast. He also writes a blog called Epilepsy Dad where he shares his experiences of being a parent of a child with epilepsy.
Together, they strive to face the challenges of epilepsy with a positive attitude and to live a full, meaningful life.
---
2017 King of Mardi Gras – Ed Christie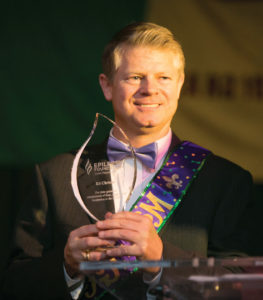 Ed Christie is the Chief Financial & Operating Officer for Magellan Health. He is responsible for the financial affairs covering the company's two operating segments – Magellan Healthcare and Magellan Rx. Ed and his team also provide financial support and leadership for strategic planning across the enterprise. He joined Magellan back in 1995 and has served in a variety of roles including regional vice president, corporate development and strategy and senior vice president of financial operations for the behavioral health business.
Ed has nearly 30 years of progressive financial and operational experience, primarily in the insurance and health services industries. Prior to joining Magellan, he spent nine years with the accounting firm of Deloitte & Touche in both its auditing and consulting practices.
He holds a bachelor's degree in accounting from Villanova University and is a Certified Public Accountant. He currently resides in Thornton, PA with his wife Tina, daughter Carrie, and two sons Cameron and Andrew.
---
2016 King of Mardi Gras – Richard Harner, MD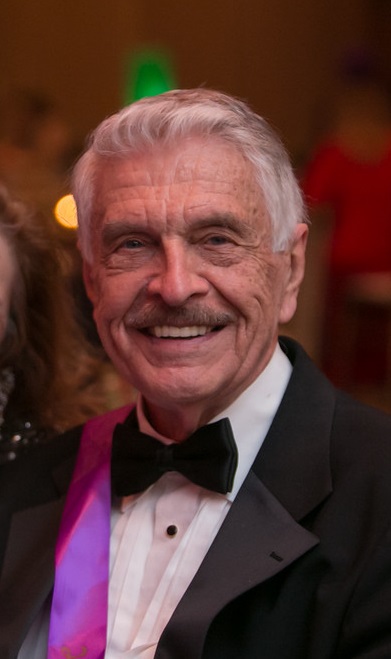 Dr. Harner grew up in the Midwest and went to medical school to study Neurology at the University of Minnesota. His work with EEG recordings began while he was still an undergraduate. Shortly after entering medical school he was given a laboratory to analyze EEG frequencies and patterns in mice with a genetic form of epilepsy. While there, he researched the effect of hormones on epilepsy and participated in early approaches to surgical treatment for intractable seizures.
In 1962 he worked for two years at the National Institute of Neurological Diseases and Blindness (NINDB), accepted a one-year Fellowship in Clinical Neurophysiology at the University of Pennsylvania, and then was appointed Chairman of the Department of Neurology at Graduate Hospital of the University of Pennsylvania. There, he opened the Community Epilepsy Center, which would soon become the Comprehensive Epilepsy Center, as programs for surgical treatment and social services for individuals with epilepsy came about, the first of its kind on the East Coast.
Dr. Harner determined that a team of professionals was needed to address the many aspects of epilepsy treatment and research. Neurology, neurosurgery, psychiatry, neuropsychology, social services, rehab counseling, EEG technology was just the beginning. Community outreach to raise awareness and money were essential.
Connections with the community began through the families of young patients with epilepsy who sought treatment with Dr. Harner and the CEC. In 1972, Charley and Peggy Roach worked with CEC and Dr. Harner to establish the Philadelphia Chapter of the Epilepsy Foundation of American, the forerunner of the present organization. Dr. Harner was the first president of the Philadelphia EFA.
In 1985, Dr. Harner and his team were invited to move to a newly-renovated facility at the Medical College of Pennsylvania; the Mid-Atlantic Epilepsy Center (MAREC) was born and stayed for nearly a decade. This brought growth and research grants and signaled the expansion of academic centers for epilepsy treatment and research. CEC at Graduate Hospital attracted new leadership that would move the Center to Jefferson University. The University of Pennsylvania would add new staff and expand its program, as would Temple University.
As for Dr. Harner, he is now retired from the frontlines, attending epilepsy conferences, writing occasionally about EEG analysis of epilepsy, helping edit the second edition of a book on health communication, and happily playing saxophone or keyboard in local and suburban establishments.
---
2015 King and Queen of Mardi Gras – Arthur and Phylis Johnson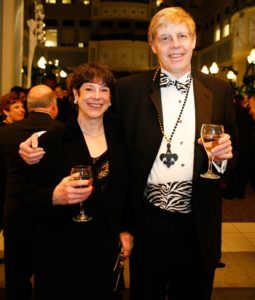 Arthur P. Johnson is the CEO of Arthur Johnson Associates, LLC. He holds degrees from Swarthmore College, where he graduated with Highest Honors, and from Oxford University, which he attended as a Marshall Scholar. He has won a measure of acclaim as a copywriter, marketing consultant and product developer. Arthur was recently honored at a major direct response conference as one of "the Mt. Rushmore of Current Copywriters." Arthur is also the author of "The King of Cats", a children's book published in the United States, Canada and Australia by Stoddart, Inc.
He and his wife, Phylis, currently reside in Chester County, Pennsylvania.
Phylis Feiner Johnson is an epilepsy advocate, health journalist and founder of the advocacy network, epilepsytalk.com. Regardless of being diagnosed with epilepsy at just 12 years old, Phylis forged ahead with her life and graduated Magna Cum Laude from Emerson College in Boston, MA. Phylis then set her eyes on becoming a successful advertising copywriter. After years of hard work, including working for the Franklin Mint and multiple New York Ad agencies, she became the Vice President of Community Outreach for Arthur Johnson Associates, LLC.
Five years ago, Phylis turned her attention to developing an online platform to increase education and awareness about epilepsy. She launched "EpilepsyTalk", an online community that allows those with seizure disorders to connect and find support.
Phylis states, "I can't imagine a more satisfying job than Informing, educating, and teaching others how to become advocates themselves."
Together, their generous support of the Foundation has allowed the EFEPA to increase its capacity to provide the best possible services to those with epilepsy. The Johnsons played an integral part in equipping the Camp Achieve Medical Staff with iPads so that they can quickly respond to medical emergencies and manage each camper's needs. Likewise, they participate in the Foundation's educational programs and support groups.
---
2014 Queen of Mardi Gras – Mary Meder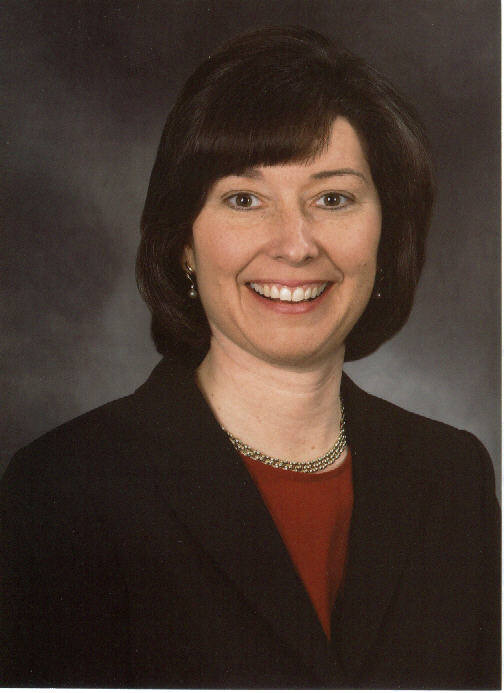 Mary Meder is president of Harmelin Media, one of the nation's top 10 independent media firms, and Pennsylvania's largest media services agency. She is a 25-year veteran of the media industry. Ms. Meder joined Harmelin Media in 1987 and became president in 2002. Much of Harmelin Media's success can be attributed to her leadership, remaining true to its principles of strategy, creativity and innovation, while providing the highest level of customer service in the industry.
Ms. Meder serves on the Board of Directors for Special Olympics Pennsylvania, and is the past chair of the organization and was awarded their Hall of Fame Al Senavitis Lifetime Achievement Award. She serves as an officer of the Philly Ad Club Board of Governors and past board president. Ms. Meder is also a member of the Penn State School of Communications Board of Directors. She is a graduate of Penn State University where she earned a B.A. in Advertising and was awarded the Outstanding Alumni of 2006 by the College of Communications' Alumni Society Board of Pennsylvania State University. Ms. Meder resides with her family in Collegeville, PA.
---
2013 King of Mardi Gras – Jim Connolly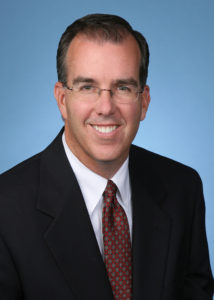 Jim Connolly joined Wyeth Pharmaceuticals in 1986 after graduating with a degree in Business Administration from Washington University in St Louis. He spent his first nine years in a variety of finance positions within Wyeth's internal audit, R&D and commercial organizations. Between 1995 and 2001, he served in a number of commercially oriented roles, including Business Director of Wyeth's disease management joint venture with Merck-Medco, and Area Business Director responsible for sales of all Wyeth products in Northern California and Nevada. In 2001, Jim was appointed Vice President, Sales and Marketing for Wyeth's affiliate in Canada and was subsequently promoted to President and Managing Director, Wyeth Canada in 2002.
In 2005, he was promoted to the position of Executive Vice President and General Manager, Wyeth Vaccines, with overall responsibility for Wyeth's global vaccines business. In 2010, Jim was appointed President and CEO of Aeras. Aeras is a non-profit biotech organization dedicated to advancing the development of new vaccines for tuberculosis and other neglected diseases.
Jim lives with his wife Megan in St. Davids, PA, and they have three children. They have been active for many years in the epilepsy community by volunteering at the EFEPA and putting together a team at the Summer Stroll each year.
---
2012 King of Mardi Gras – Gregory J. Osberg
Gregory J. Osberg is the CEO and Founder of Revlyst, a revenue catalyst connecting the media industry to early stage digital startups. Prior to launching Revlyst, Osberg was the Publisher and CEO of Philadelphia Media Network which was the previous owner of the Philadelphia Inquirer, Philadelphia Daily News and Philly.com. In his extensive publishing career, Osberg also served as President and Worldwide Publisher of Newsweek and Newsweek.com, and President of CNET.
Osberg earned his Marketing degree from Colorado State University, where he is a member of the Global Leadership Council at The College of Business and received the Distinguished Alumni Award from The College of Business. Osberg currently serves on the Board of the Epilepsy Foundation Eastern Pennsylvania and chairs the Alumni Board for Colorado State University Rugby. He currently resides in Philadelphia with his wife Linda. They have two sons, Eric and Alex.
---
2011 King of Mardi Gras – Michael D. Cirigliano, MD, FACP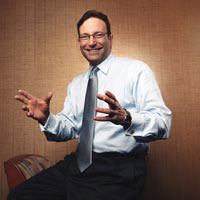 Dr. Cirigliano is currently an Associate Professor of Medicine and practicing internist at the University of Pennsylvania School of Medicine. In addition to having a very busy Internal Medicine practice, Dr. Cirigliano is also responsible for teaching medical students and residents at the University.
Dr. Cirigliano currently serves as the medical correspondent and on air personality for FOX 29 News program "Good Day Philadelphia." Over the past couple years he has covered subjects ranging from the avian flu to health consequences experienced by fighter pilots in high performance aircraft.
Dr. Cirigliano has won numerous clinical and teaching awards and also was presented the Humaneness in Medicine Award by the Philadelphia County Medical Society. In May 2004, Dr. Cirigliano was featured on the cover of Philadelphia Magazines Top Doc issue.
Dr. Cirigliano and his wife have two children and they live in Philadelphia. He is an avid, but not so good ice hockey player.
---
2010 King of Mardi Gras – Ted Riss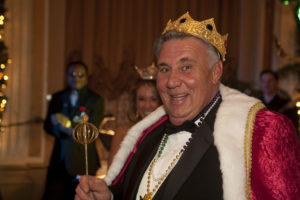 Ted Riss is the owner and operator of Riss General Construction, LLC, where he works in both residential and commercial markets. His residential projects include period renovation, home additions and remodels. Ted has been living and working in the evolving town of Collingswood, NJ, where his business has been involved in restaurant build-outs, retail remodels and office space renovations. Prior to starting up Riss General Construction, he worked in the petro-chemical industry in the research and engineering labs at Mobil Research and Development.
Ted was born and raised in Philadelphia, where he graduated from Father Judge High school in 1973. He moved to Collingswood over thirty years ago when he married his wife, Irena. Since moving to Collingswood, Ted has been involved in the community through local political and community projects, along with recreational sports programs. He is a member of St. John's RC Men's Club.
Ted and his wife have three lovely daughters. He enjoys playing golf and landscaping in his spare time.
---
2009 King of Mardi Gras – Stephen W. Wouch, CPA, CFF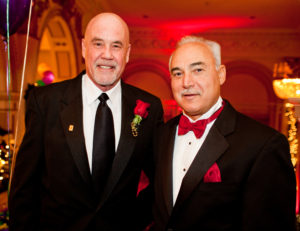 Steve Wouch is the founder and managing partner of Wouch, Maloney & Co., LLP. As a certified public accountant, he has been providing tax and accounting services to individual and business clients for over thirty five years. While highly skilled in the fields of tax and accounting, particularly as they relate to closely held businesses and high net worth individuals, his greatest interest is in getting to know his clients and in helping to bring them success in all of their financial matters. As managing partner, Steve is responsible for the firm's quality control and standards, as well as determining the firm's long range goals.
A leader outside the firm, as well as within, Steve holds posts on various boards of directors. After Stephen served as King in 2009, he joined the Epilepsy Foundation Eastern PA's Board of Directors and recently completed his term as Chairman of the Board. He has served as Treasurer of the Associated Builders and Contractors, New Jersey Chapter. As treasurer, Steve created the Robert Risnychok Past President's Memorial Fund as a scholarship fund for members and their families. He also serves on the National Advisory Group of the Associated Builders and Contractors, and Chairs the Endowment Committee and is an At Large member of the board of Ohev Shalom of Bucks County.
Steve is a graduate of Pennsylvania State University. He resides in Richboro, Pennsylvania, with his wife of thirty-four years, Marcy. They have two children, Bianca and Reuben. Steve enjoys playing golf and has a special interest in classic cars. He likes to travel and, when not occupied with his business and professional activities, to spend time at his vacation home in Bonita Springs, Florida.
---
2008 King of Mardi Gras – Thomas M. McCormick, Jr.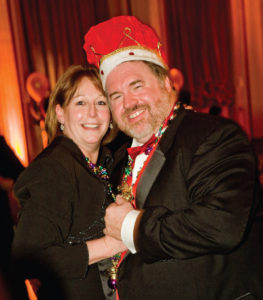 Tom McCormick was the 2008 Inaugural Mardi Gras King. He was born and raised in Philadelphia. He graduated from Northeast Catholic High School in 1975 and received his Bachelors and Masters Degrees from Temple University.
One of his first jobs upon graduation was with Temple University Hospital's Department of Neurology where he served as Business Administrator. He continued his career path in healthcare finance at the University of Pennsylvania Health System and never looked back. He has been with UPHS for 26 years.
He is currently the Associate Vice President in charge of Patient Accounting at the University of Pennsylvania Health System. Tom is also the President of the Philadelphia Chapter of American Association of Healthcare Administrative Management and a national board member.
Tom has been married to Elaine for 28 years. He has 5 beautiful daughters Bridget, Theresa, Lindsay, Caitlin, and Shannon, two grandsons, one granddaughter and two dogs. He lives in Hatfield, Pennsylvania.