The Epilepsy Education Exchanges are yearly programs held in the Berks, Lancaster, Lehigh Valley, Philadelphia and Wilkes-Barre regions. Participants include those living with epilepsy, family and loved ones of those living with seizures, medical and healthcare professionals, and school personnel.
Topics are related to epilepsy treatments and updates, psychological, emotional and social concerns, clinical trials, employment and school issues, as well as other challenges that those with epilepsy/seizure disorder share.
For information on sponsoring an educational program, contact development@efepa.org or 215-629-5003.
These conferences are free and open to the public. Travel reimbursement to programs is available upon request. Email efepa@efepa.org for more information.
Epilepsy Education Exchange
The Epilepsy Education Exchange is our annual conference held in the greater Philadelphia area. The 2016 program will be held on October 29th at the University of Pennsylvania. The exchange will feature experts from Penn Epilepsy Center, Jefferson Comprehensive Epilepsy Center, Temple Comprehensive Epilepsy Center, and more.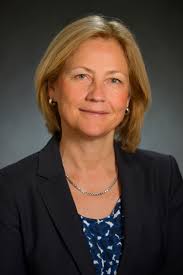 Topics include the Growing Brain, Emotion & Behavior in Children with Epilepsy, Transitioning with Epilepsy, Memory and Epilepsy, and Surgery & Medical Devices. The keynote speaker is Frances Jensen, MD, FACP, Chair of the Neurology Department, University of Pennsylvania.
Learn more and sign up at www.epilepsyexchange.org. Need help getting to the program? Let us know and we can work with you. Questions? Contact Elizabeth Beil, ebeil@efepa.org, or call 215-629-5003.
Many thanks to Supernus and UCB for their generous support of this program.
Northeast Pennsylvania Epilepsy Education Exchange
Save the Date for this year: November 16, 2016
Join us on Wednesday, November 16th for a free educational program epilepsy. We're excited to host a panel of experts who can help you learn more about the diagnosis of epilepsy. Click here to view this year's full brochure. 
Learn more and sign up at www.epilepsyinthevalley.org. Need help getting to the program? Let us know and we can work with you. Questions? Contact Mary Loughlin at epilepsywv@efepa.org or 570-592-1150
This year's panelists include:
Dr. Cynthia Correll, Geisinger Health System – Danville
Dr. Correll is a board certified neurologist practicing in the Geisinger Health System. She received her degree from Yale University School of Medicine and conducted her Residency at Presbyterian Hospital-Colombia in New York. She also completed two fellowships at Presybterian Hospital-Columbia – one in neurophysiolgy and another in epilepsy. Her clinical areas of focus include epilepsy, seizures, epilepsy surgery and women's issues/epilepsy in pregnancy.
Phillip Sallavanti, Mindfulness instructor/practitioner at CALM of NEPA 
Mr. Sallavanti has over 35 years experience working in the human services field and has worked as a family therapist for more than 20 years. His mindfulness journey began 16 years ago. He studied Mindfulness Based Stress Reduction (MBSR) at the Myrna Brind Center of Integrative Medicine at Thomas Jefferson University Medical Center. Through his private practice he has brought MBSR programs for children, teenagers and adults to the local community.
Lehigh Valley Epilepsy Education Exchange
The Lehigh Valley Epilepsy Conference was held on on May 3, 2017.
This year's conference featured Sameh Serry Wasfy Morkous, MD, FAAN, Chief of Pediatric Neurology at Lehigh Valley Health Network speaking on intractable epilepsy and Anthony DeMarco, PsyD of St. Luke's Hospital presenting on the relationship between chronic illness and mood.
Watch videos of the conference here:

For more information about the program, contact Ellen Baca, Lehigh Valley Coordinator at lv@efepa.org or 215-629-5003.
La Epilepsia Y Tú: Spanish-language Epilepsy Exchange
Por la primera vez ofrecemos una conferencia dedicada a los hispanohablantes con epilepsia. Reune con nosotros el 7 de Marzo 2017 en el Hospital de Lehigh Valley. Dra. Soraya Jimenez presentará sobre la epilepsia y las crisis epilépticas. Ademas discutiremos temas como seguridad en la casa y en la comunidad y sugerencias de manejar una vida productiva y independiente.
Para más información, contacta Elizabeth Beil a ebeil@efepa.org o 215-629-5003 x104.
This program is offered every other year in the spring to focus on the unique and special concerns related to epilepsy/seizure disorder that are gender specific. In some years the conference focuses specifically on women's issues and in others there are sessions for women and men running concurrently.
Save the date for the 2017 Women's Conference on April 29th at Lankenau Hospital.
The 2017 Women's Conference will feature speakers from the top area epilepsy centers discussing Hormones & Epilepsy, Planning for Pregnancy, Midlife to Menopause, and Nutrition & Bone Health.
Past conference topics have included: Genetics and Epilepsy; Living with Epilepsy; Talking to your Doctor; Hormones: Puberty to Menopause; Pregnancy and Epilepsy; Medication Side Effects and Men's Health. Click here to view the 2015 conference brochure. 
Joyce Liporace, MD of Great Valley Neurological Associates, has been the chairperson for the Women's Conference since it's inception in 1999. Michael Sperling, MD, Director of the Jefferson Comprehensive Epilepsy Center, Thomas Jefferson University Hospital, was the chairperson of the first Men's Conference in 2010.
View a video recording of each session below, or visit our YouTube Page:
Speakers for all EFEPA conferences are well-known professionals in their field.
Visit our Professional Advisory Board and Board of Directors to view some, but not all, of our conference faculty.
The Foundation is not affiliated with any hospital in its services area. Presenters are chosen by their expertise of the subject matter. The Foundation is not funded by the pharmaceutical industry and is an independently incorporated affiliate of the Epilepsy Foundation National Office, Landover, MD, (800) 332-1000. A copy of the official registration and financial information may be obtained from the PA Department of State by calling toll free (800) 732-0999. Registration does not imply endorsement.