Take Action
Why Should Everyone Help Fight to END EPILEPSY?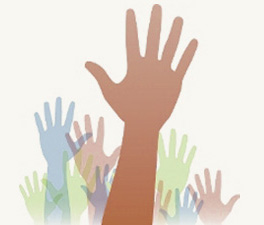 Epilepsy is everywhere.
Epilepsy affects 110,000 people in our 18 county service area, 3 million in the USA and 65 million in the world.
One in 3 adults knows someone with epilepsy.
In 6 out of 10 people with epilepsy, the cause is unknown.
Anyone can have a seizure at any time.
Epilepsy can change lives, impede development, affect learning, cause accidents, and even result in early death.
Ways to Advance the Cause
Advocate
Epilepsy shouldn't keep anyone from living a full and happy life. This includes access to treatment, medications, employment and resources, as well as living in a community that doesn't discriminate. However the reality is that, despite the fact that 1 in 26 people will have epilepsy at some point in their life, the general public is either misinformed or unaware of the disorder, and lawmakers may not have all the necessary information to act in the best interest of those affected by seizures.
That's where you can make a difference. Check out our Legislation and Advocacy section and learn about different policies that can affect you or someone you love. Then, Speak Out! Contact your local representative, share information on social media and in the public. It's amazing how far a few moments of education can truly go.
Volunteer
Join us by volunteering to help staff fulfill the mission of the Epilepsy Foundation Eastern PA to empower and inspire people living with epilepsy. We have several volunteer opportunities to fit almost any interest. If interested in any of the volunteer opportunities please download the Volunteer Application and email it to lharmuth@efepa.org.
Administrative
The Foundation needs volunteers to assist with bulk mailings, filing, data entry, follow up phone calls, and other projects at our Philadelphia office.
Camp Achieve
Volunteer Camp Counselors and Healthcare Providers are needed for 6 days and 5 nights at Camp Achieve located at Camp Green Lane in Green Lane, PA.
Special Events 
Volunteers are needed to help with the preparation and execution of special events. Duties may include, but are not limited to, assisting with large mailings, creating decorations, event set-up, hospitality, event clean-up, and volunteer coordination.
Jobs and Internships
EFEPA is committed to a work environment built on honesty, transparency, teamwork, accountability, and a high level of professionalism. The Foundation is an Equal Opportunity Employer and we support diversity in our workplace.
Currently there are no opportunities.