Take Action
Why Should Everyone Help Fight to END EPILEPSY?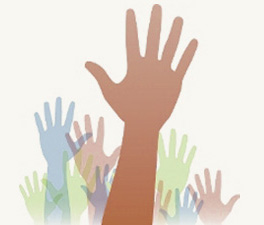 Epilepsy is everywhere.
Epilepsy affects 110,000 people in our 18 county region, 3 million in the USA and 65 million in the world.
One in 3 adults knows someone with epilepsy.
In 6 out of 10 people with epilepsy, the cause is unknown.
Anyone can have a seizure at any time.
Epilepsy can change lives, impede development, affect learning, cause accidents, and even result in early death.
Do You Know How to Help?
Advocate
The EFEPA is proud to support the Epilepsy Foundation of America to push for more research into medical marijuana. You can find out more by visiting our informational page on medical marijuana.
Presently, the EFEPA is encouraging constituents to learn more about medical marijuana and consider signing a White House petition for the DEA to reschedule marijuana to a lower level for research purposes (available here: http://bit.ly/epilepsywhitehouse.) The lack of research poses a significant threat to public health and patient safety, consistent dosage, and potential side effects. Because marijuana-based products including the non-psychoactive cannabidiol are Schedule I drugs, researchers face challenges performed these much needed studies. The petition is the first step towards opening up the avenues for researchers to study the benefits and side effects of a treatment that could potentially help millions of individuals living with epilepsy/seizure disorders.

Individuals can contact their House Representative in support of bi-partisan bill H.R. 4299, the "Improving Regulatory Transparency for New Medical Therapies Act". H.R. 4299 will improve the DEA scheduling process for new FDA-approved drugs so that patients can access safe and innovative treatments in a more timely and predictable manner. You can write your representative in Congress via this link: http://capwiz.com/efa/issues/alert/?alertid=63162466.
STATE FUNDING ELIMINATED FOR EPILEPSY PROGRAMS
If Someone You Love Has Epilepsy or Seizures…
Contact your elected officials today!!
The next month is critical to reinstating the state funding for epilepsy services and it depends on you! Do not rely on your neighbor to speak up; we need your help by expressing your concerns to each of your legislators and Governor Corbett.
Click here to find out who your legislators are:  http://www.legis.state.pa.us/
Governor Corbett's budget eliminated all funding for epilepsy services.  Governor Corbett, his staff and your legislators need to hear from individuals and families affected by epilepsy that the EFEPA's services are vital to your family. If the elected officials don't hear from all of us that epilepsy services are important, there is no chance that the funds will be reinstated.
Volunteer
Join us by volunteering to help staff fulfill the mission of the Epilepsy Foundation Eastern PA to empower and inspire people living with epilepsy. We have several volunteer opportunities to fit almost any interest. If interested in any of the volunteer opportunities please download the volunteer application and email it to efepa@efepa.org.
Administrative
The Foundation needs volunteers to assist with bulk mailings, filing, data entry, follow up phone calls, and other projects at our Philadelphia office.
Camp Achieve
Volunteer Camp Counselors and Healthcare Providers are needed for 6 days and 5 nights at Camp Achieve located at Camp Green Lane in Green Lane, PA.
Special Events 
Volunteers are needed to help with the preparation and execution of special events. Duties may include, but are not limited to, assisting with large mailings, creating decorations, event set-up, hospitality, event clean-up, and volunteer coordination.
Jobs and Internships
EFEPA is committed to a work environment built on honesty, transparency, teamwork, accountability, and a high level of professionalism. The Foundation is an Equal Opportunity Employer and we support diversity in our workplace.
Currently there are no opportunities.