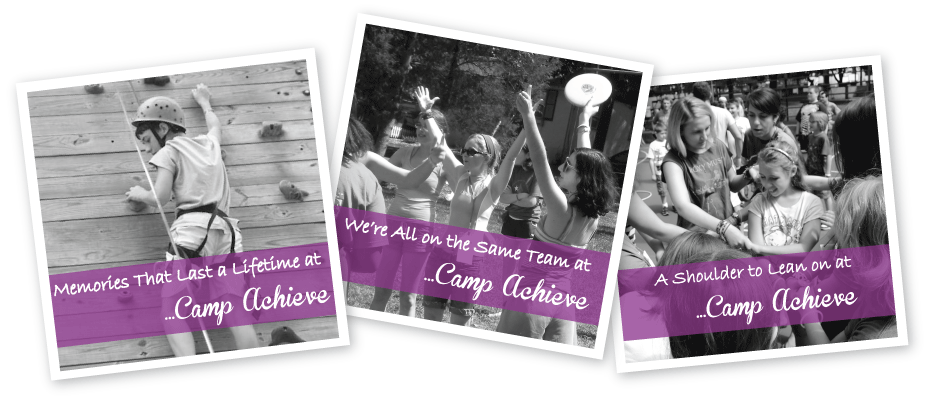 Please consider supporting Camp Achieve 2013 and pave the way for our campers to create unforgettable memories, build relationships and experience the best that summer has to offer!
This summer while most kids are enjoying their time off at camp, swimming, or even going for a bike ride, know that there are many kids who miss out on that opportunity for fear of having a seizure. The EFEPA wants to make sure that kids who have epilepsy/seizure disorder get a chance to do all the fun things that summer has to offer, including attending a summer camp, having fun and making friends–all without fear.
Every donation makes a difference.  With your help you could provide:
$60 – One campers meal and lodging for a day.
$125 – One activity program at camp.
$200 – One evening activity at camp .
$325 – One campers week at camp (subsidized by the EFEPA).
$600 – One campers week at camp.
The EFEPA will be hosting our annual Camp Achieve from Sunday, August 18 to Friday, August 23 at Camp Green Lane for kids with a primary diagnosis of epilepsy/seizure disorder. Camp Achieve is an overnight camp with 24/7 medical coverage to ensure each camper's safety. Our campers have the opportunity to enjoy rewarding experiences and participate in activities like swimming, sports, talent shows, and art, they will also be making lasting friendships with others who have epilepsy, reinforcing that they are not alone and that epilepsy does not define them.
This amazing summer experience is made possible by your support. We hope that you will consider helping a child enjoy all that Camp Achieve has to offer by making a donation.

On behalf of the EFEPA Staff, families, campers, counselors and medical staff:
Thank you for your support!